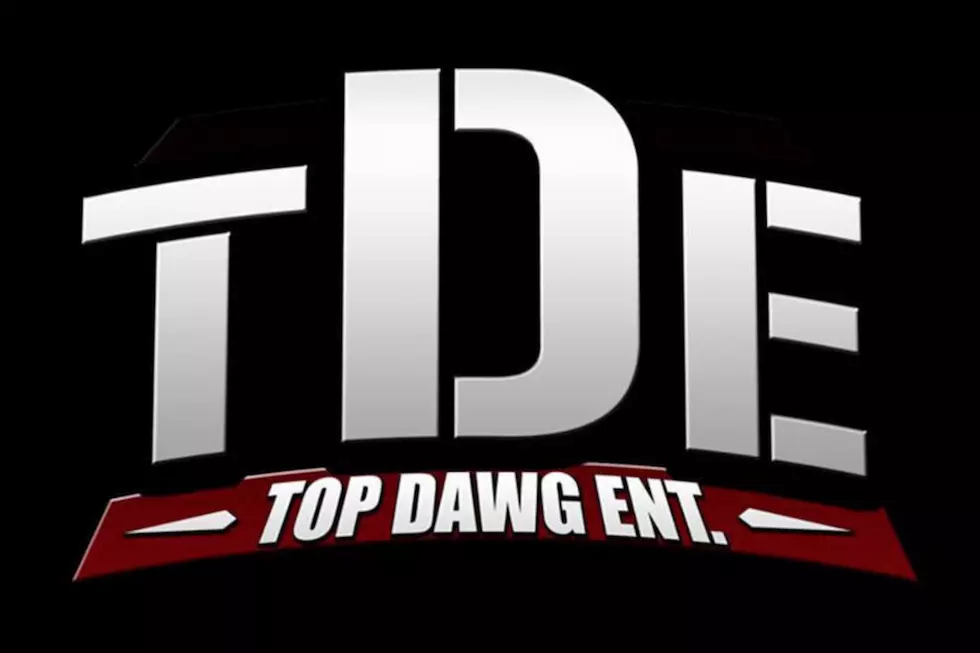 TDE Announces September Album Release Date, But Who Could It Be?
TDE
Top Dawg Entertainment is having a fantastic year so far with stellar album releases by Kendrick Lamar and ScHoolboy Q. Now there's news that another TDE artist is waiting the wings to release a new project.
TDE President Dave Free posted a mysterious announcement on his Twitter account on Saturday (Aug. 6). The tweet plainly states: "09.02.16 #TDE."
So what does this mean? Fans on social media have speculating who will drop next. Some have suggested that either Isaiah Rashad and Ab-Soul are the next rappers in line to release albums.
But there are plenty of other artists that due to drop their follow-ups. While Rashad and Ab-Soul are good guesses, we have to throw R&B singer SZA into the mix who hasn't released a project since her 2014 album, Z.
Earlier this year, TDE CEO Anthony "Top Dawg" Tiffith posted on his Instagram page the release schedule for the label's roster of artists. In a photo of a white board (see below), Black Hippy members ScHoolboy Q, SZA, Rashad, Soulo and Jay Rock are all lined up for release.
We must also mentioned that TDE's newly signed artist Lance Skiiiwalker, a Chicago-based singer and producer, could be dropping a new project as well.
In the end, this is a good mystery so we will have to wait patiently for any big clues. And with TDE's successful track record, it will definitely be worth the wait.
Who do you think is coming out on TDE in September? Tell us in the comments below.