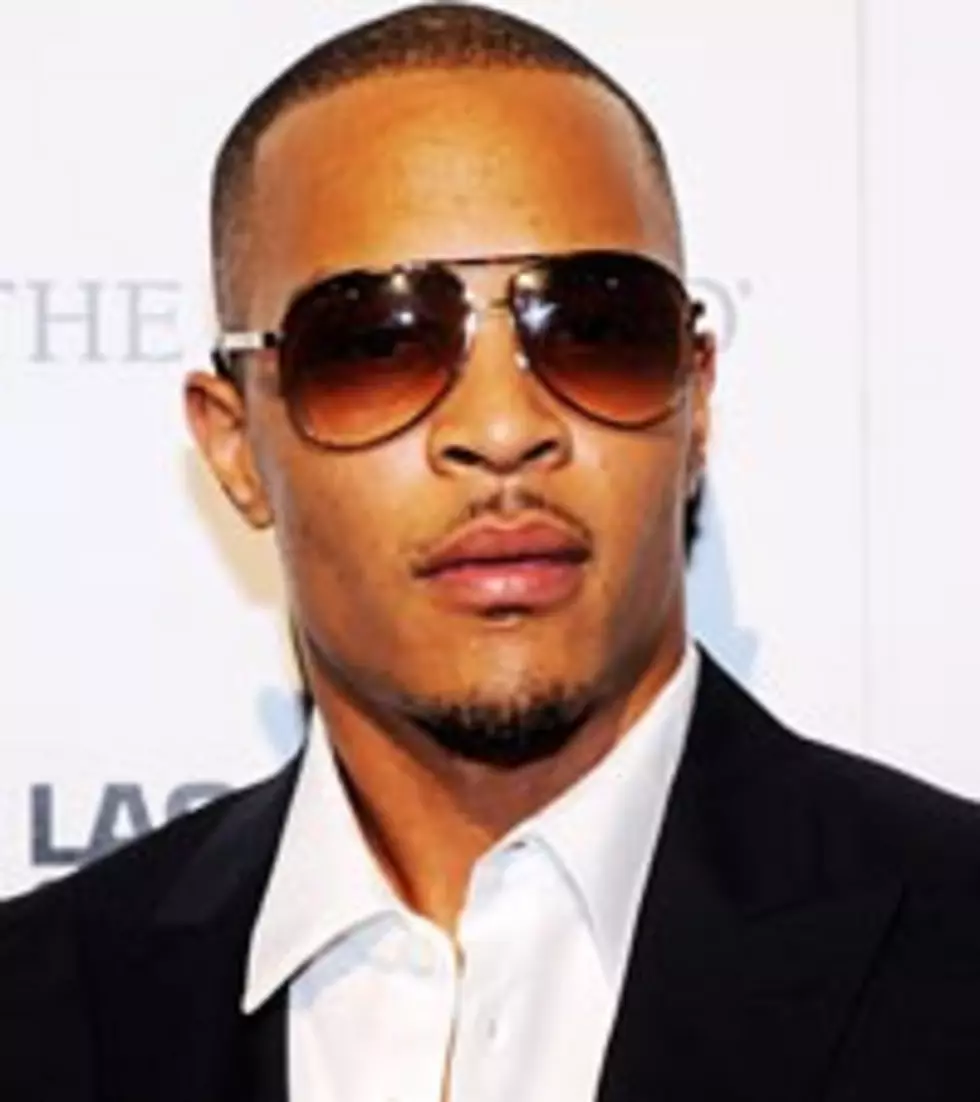 T.I. Expected to Finish Prison Sentence in September
Ethan Miller, Getty Images
T.I. will be coming home sooner than expected. The Atlanta rapper has received a prison release date that comes one month earlier than originally planned; he'll be shedding his orange jumpsuit and leaving the Federal Correctional Institution (FCI) - Low in Forrest City, Ark. on Sept. 29, 2011.
Upon his release, T.I., born Clifford Harris, Jr., will have completed an 11-month sentence for violating his parole. The 'No Mercy' creator began serving time on Nov. 1, 2010, after his arrest on drug charges in early September. Police pulled over T.I.'s vehicle in Hollywood, Calif. during a routine traffic stop after the rapper's car completed an illegal U-turn. After stopping T.I., officers claimed a strong smell of marijuana was emitting from the vehicle, which caused L.A.P.D. to search for narcotics. Both he and his wife, Tameka "Tiny" Cottle were arrested and booked with their bail set at $10,000 each after police found contraband material inside.
Following their arrest and release, it was confirmed that T.I. and Tiny tested positive to using ecstasy, a controlled substance.
The Grand Hustle Records CEO plead guilty for violating his parole, which stemmed from his arrest back in 2007, for gun possession, and did not face drug charges.
Recently, Grand Hustle artist Killer Mike spoke on T.I.'s time in jail, describing his boss as a man who cares about his roster on the outside and their progression despite his being locked up. "It almost brought a tear to my eye, because when Tip hit back, the only thing he could say was that he was sorry that he's not out to help promote [the album] and push it and [that] he loves the fact that I'm finally gettin' the look I deserve and how's [Grand Hustle artist Young] Dro," Mike stated. "It's just like, you're in prison and you care more about how our tour is doin' and our songs than us feeling bad about you being in prison."
T.I. sixth album, 'No Mercy' was released during his prison sentence on Dec. 7, 2010.