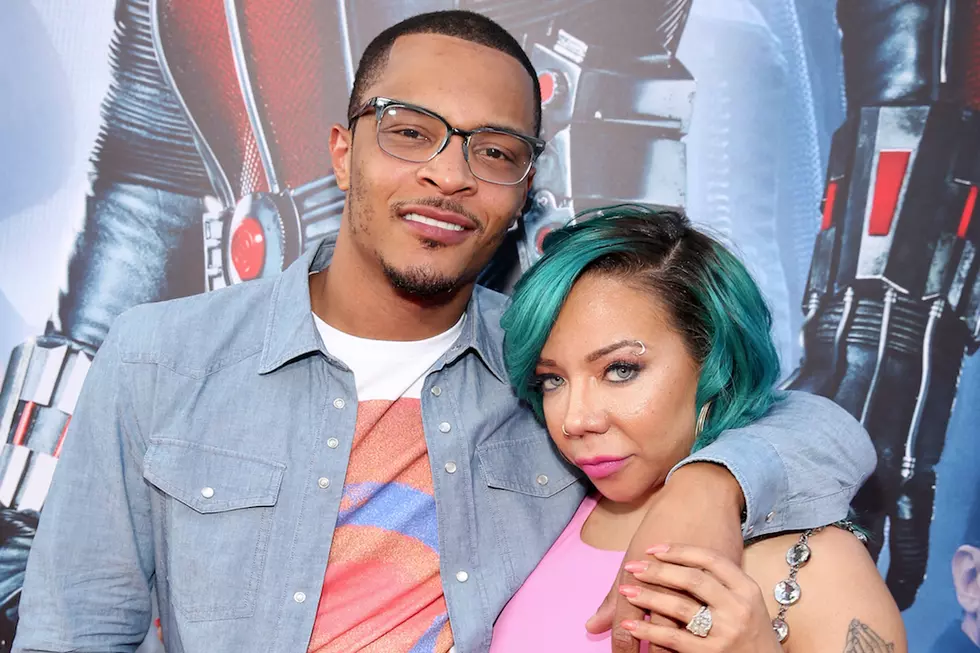 T.I. Shares an Anti-Marriage Post on Instagram, Tiny Claps Back [VIDEO]
Jesse Grant, Getty Images
T.I. felt the wrath of his ex-wife's scorn after he posted an anti-marriage post on his Instagram page today (June 16).
Tip, who has gone through his own marital issues with his soon-to-be ex-wife Tiny, went on Instagram to share why he thinks marriage is not suitably for men. In a post titled "Why Men Don't Marry," with quotes from a book called Men on Strike by author Helen Smith, Ph.D., the Atlanta rhymer appears to be questioning the institution of marriage.
"Because there's nothing in it for them: What exactly does marriage offer men today?" reads the post. "Men know there's a good chance they'll lose their friends, their respect, their space, their sex life, their money and — if all goes wrong — their family."
"They don't want to enter into a legal contract with someone who could effectively take half their savings, pension and property when the honeymoon period is over."
"Unlike women, men lose all power after they say "I do." Their masculinity dies, too," the post concludes.
In the caption, Tip further explained his position by stating that some people get married to impress family and friends or fit into "society's standards." "That's how you end up stuck with someone YOU THOUGHT YOU WANTED!!!! No matter what...do what you do to make YOU HAPPY!!! - The End," he writes.
Of course, this wasn't going to sit well with Tiny, who has been married to T.I. for eight years and has raised seven children with the rap veteran.
Hours after T.I.'s post, Tiny clapped back with a video on her IG page about the purpose of marriage –– courtesy of the O.G. Snoop Dogg. In an interview with The Breakfast Club, the Doggfather broke down why he has remained faithful in to his wife of 20 years, Mrs. Shante Broadus.
"I look at all the rappers in the game that have wives. That have strong women in their life," he said. "They're stable up top too. they're mentally strong."
Tiny captioned the footage, "Crown the KING who knows that his QUEEN is the most important piece on the board. #chessnotcheckers #CHECKMATE."
Bloop!
Now we really know where Tiny stands on the institution of marriage. And she should know.
Check out T.I.'s post above and Tiny's response to it below.
10 Memorable Rapper-Pop Star Relationships