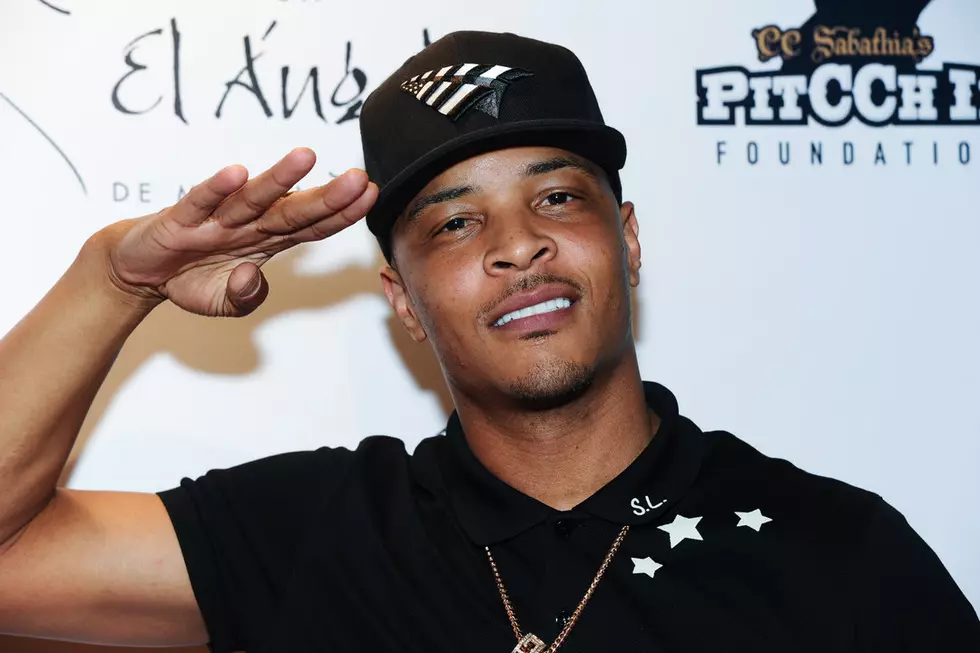 T.I. and Tidal Raise Over $80,000 for Education Initiatives
Rommel Demano, Getty Images
T.I. has seven children of his own, but the rapper recently announced he'll be helping a number of other children by assisting in sending them to college.
The Roc Nation affiliate partnered with Tidal for the TIDAL X Money Talk Education Challenge, an education initiative with a challenge to find and support six different non-profit organizations who will receive funds from the Atlanta rapper.
Numerous contestants submitted proposals for education-based fundraisers. As a result, the campaign collected more than $46,000 from 86 submissions thus far. T.I. is adding $35,000 to the top six organizations—this makes a total of $81,699 raised. Tip will donate to these fundraisers based on the final voting order and match the funding.
The top six finalists have been entered into the voting round. TIDAL and T.I., among others, have shared a landing page across social media with the list of finalists for fans nationwide to vote on their favorite initiatives. The following groups have entered the voting round: Fate Loves The Fearless, Shaw Inspires "Teen-Preneurs", The Musicianship's 2016 Summer Camp, Generation  – You Employed, Educate Me College Tour, and Truancy Intervention Project (TIP) 25th Anniversary.
Aside from raising funds for education initiatives, T.I. has been speaking out about social justice issues. He recently joined an initiative calling on the black community to move their money to black-owned banks in order to regain economic power in the community.
As for his current involvement in the education initiative, you can get more information about the finalists and donate to a fundraiser at www.crowdrise.com/TidalXMoneyTalk.
10 Summer 2016 Music Festivals