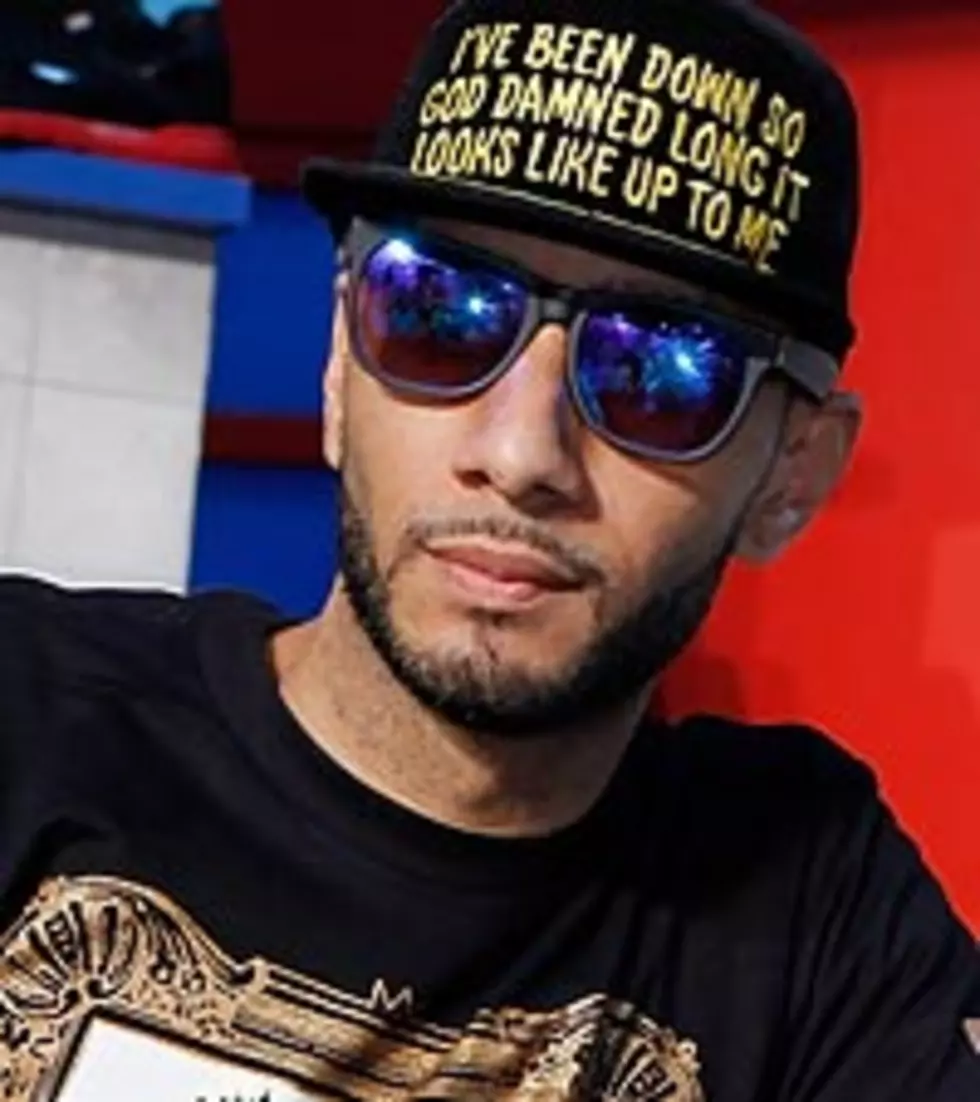 Swizz Beatz Helps NYU Students Turn Their Music Into Profit
Isaac Brekken, Getty Images For Reebok
Having recently been extended the honor of being New York University's first Producer-in-Residence back in November, Swizz Beatz intends to do more than just instruct his students, he plans to help them launch careers while still in school.
The producer/rapper, and husband of Alicia Keys, is responsible for crafting hits for artists from Jay-Z to Gucci Mane, and for greatly influencing the late 90's East Coast sound with his Ruff Ryders crew and DMX. According to an interview with New York Magazine, his residence at NYU goes further than simply advising in the Clive Davis Dept. of Recorded Music on his craft, Swizz is working on a "plan" to turn their work into profit.
"For me, the music comes last," Swizz reveals. "Well, in my heart the music comes first. But living in this world and being realistic, the music comes last and the business comes first. You might have a hot single, and you might not be prepared for it."
Meeting with students every couple of weeks to listen to their work, Swizz helps his aspiring producers to be "realistic" about their goals, and business savvy when it comes to their dealings.
"I still have my plan, by the way!" Swizz says, regarding a drawing he made of himself in a DJ booth with a compass at the age of 17, indicating his intention to expand beyond the horizons of the South Bronx neighborhood he grew up in. "Ninety-six percent of the students here are not ready to go off to the races, as you can see ... I know they want me to sit here and jam to these beats and have me tell them, 'That was hot!' But I feel I'd be wasting their time."
Instead, Swizz focuses on the hustle, assigning his students to make beat CDs to hand out in their favorite "cool-out bars," and to register their music with a performance rights organization like ASCAP.
"The first couple are free, and then you start charging," Swizz explains. "I have a whole new plan, knowing the scope of what I'm dealing with, where I can have these kids do music and pay off their student loans at the same time. That formula is 85 percent done ... I want to make a real difference, so I can help them and we can help each other. 'Cause I'm a student too."
Swizz is not the only hip-hop artist creating change from within the hallowed halls of academia; fellow producer 9th Wonder also teaches a class on the art of sampling at North Carolina's prestigious Duke University, and legendary Texas rapper Bun B is currently teaching religion at Houston's Rice University. Class is in session -- pay attention y'all.


Watch Swiz Beatz's 'Money in the Bank/ Top Down'
if(typeof AOLVP_cfg==='undefined')AOLVP_cfg=[];AOLVP_cfg.push({id:'AOLVP_74819832001','codever':0.1,'autoload':false,'autoplay':false,'displaymnads':true,'playerid':'89761511001','videoid':'74819832001','width':476,'height':357,'playertype':'inline','stillurl':'dynamic','videolink':'#','videotitle':'dynamic','videodesc':''});