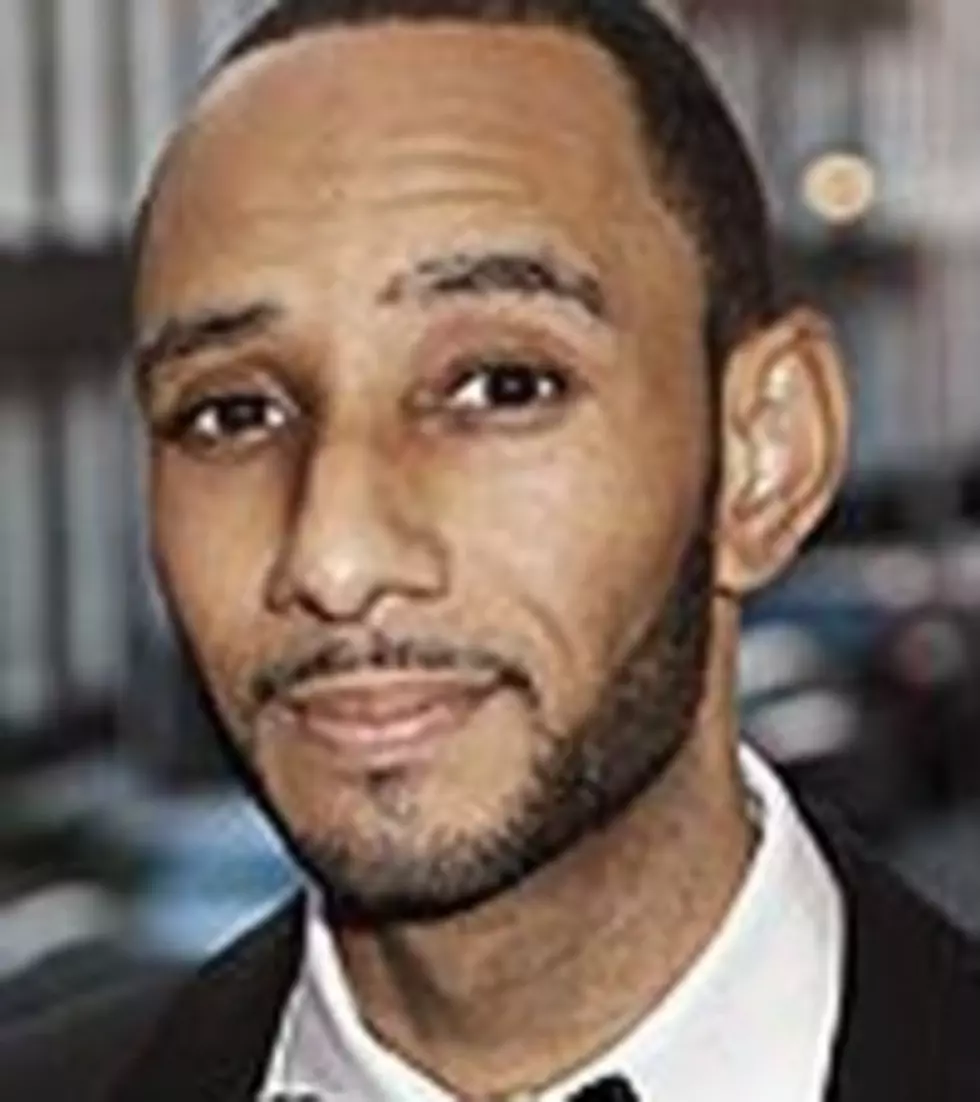 Swizz Beatz Channels 'Greatness' on New Album
Getty Images
Super producer Swizz Beatz may be winding down from his honeymoon with new wife Alicia Keys, but he's still got his mind on his money. The rapper, whose real name is Kaseem Dean, took to his Twitter page to pick the name of his upcoming third album, allowing for his fans to offer up suggestions via the social networking site.
"I still need a name for my Album :( so far its called KING ISSUES," he wrote. "I will let you guys name it I am done with trying to name it. I don't want to use the word king in my album name lets think of something new with a new feel. I have so much to talk about this time!" Shortly after, Swizz updated his page with another tweet, announcing his album title as 'The Perception of Greatness.' 'THE PERCEPTION OF GREATNESS!!!!!!!!!!!!!!!,' he wrote. 'I THINK THATS IT :) whats your perception of greatness? ALBUM TIME!!!!!!!!'The album, previously titled 'Life After the Party,' is rumored to feature guest appearances from Lil Wayne and Jay-Z. The Jay collaboration with Swizz, 'Ultra,' leaked to the 'Net in June. Swizz has recently been in the studio with artists such as Nicki Minaj, Gucci Mane and T.I., and was also linked to a Ruff Ryders reunion that never panned out.
Swizz's solo career includes two solo albums, 'G.H.E.T.T.O. Stories' and 'One Man Band Man.' The former, released in 2002, saw Swizz manning the boards for a slew of guest artists, while the latter, released in '07, saw the producer picking up the mic and rapping on the near guest-deficient album. 'One Man Band Man,' which featured the hits 'It's Me Bitches' and 'Money in the Bank,' debuted at No. 7 in its first week with 45,000 copies sold.