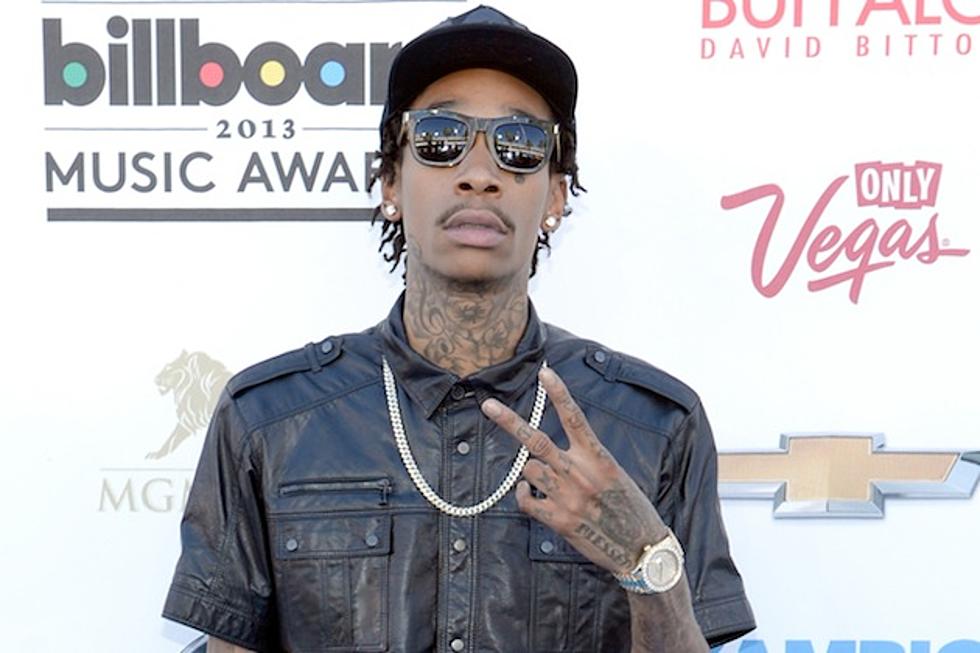 The BoomBox Guide to 2011 Super Bowl Anthems
Jeff Bottari, Getty Images
When 'Black & Yellow,' Wiz Khalifa's ode to Pittsburgh, started making the rounds last year, it was quickly adopted by his city and became the official anthem for a Steelers team trying to battle for a championship. In the hip-hop world, it has also been the subject of too many remixes to count. Now, with the big game upon us, the Packers have their own marquee remix in Lil Wayne's 'Green & Yellow.'There are others, too. Here is our guide to the most notable 2011 Super Bowl anthems.
'Black & Yellow,' Wiz Khalifa
Love it or hate it, Wiz dropped the original 'Black & Yellow.' The beat, the rhyme scheme, the bombastic chorus -- it's all his, and Khalifa has created the blueprint for anyone with a microphone to make a current song for their favorite city, team or college.
'Green & Yellow,' Lil Wayne
"You know what is/ I'm a cheesehead/ Y'all n----s Cheez Whiz," raps the rejuvenated Wayne in his official support song for the Green Bay Packers. Ever the football fan, it's still surprising that Weezy has come out so hard for a Wisconsin team that he seemingly has no ties to. Of course, the Super Bowl anthem works well for him. Wayne has always been a specialist at namedropping athletes and coaches on mixtape-type tracks.
'Black & Yellow (Steelers Remix),' Nate B
Homespun MC Nate B fills in the gaps in Wiz's generalized raps with some specific Steelers imagery. "You say you got a ring/That's nothing," he raps. "You got six/That's something." While pretty poorly recorded, this one is for the Steelers obsessive who wants his or her references to stay within the football field.
'Green & Yellow,' Phophetic & Pizzle
"You know what it do," goes the chorus. "Every time we play/It's a W." Phophetic & Pizzle, two rappers from Milwaukee, were at the top of the pack before Wayne's 'Green & Yellow' dropped. The track has witty lyrics, a cool video with scenes at the Packers' Lambeau Field and even a speech from Al Pacino.
'Black & Yellow (Steelers RAW Mix),' Slaughterface
Created by a 16-year-old Pittsburgh fanatic, the Slaughterface remix of 'Black & Yellow' serves as a history of the Steelers' long road to get to the big game. Showing each team's logo as he recaps how Pittsburgh beat them, this young rapper entertains and gives a solid history lesson.
'Green & Yellow,' J Byrd
The first YouTube comment on 13-year-old J Byrd's 'Green & Yellow' simply states, "This kid = Eminem + Bieber." While we're not so sure that's true, J Byrd uses a rapid-fire flow to sing the praises of his favored Green Bay team.
Black & Gold,' Kissinger MD
Some Pittsburgh fans have taken issue with Khalifa for getting the team's colors wrong in favor of an easier rhyme. 'Black & Gold,' another remix, seeks to rectify that.
'Green & Yellow,' Fosforik Uknytie
One thing about all these takes is that most of them avoid Auto-Tune. Fosforik Uknytie change that trend by diving right in there with the popular tune-correction plug-in.
'Black & Yellow (Drumline Remix),' Shane Bang, Kevin Ke and Kel Hicks
Sick of all this rapping? Try out this 'Black & Yellow' remix that features three drummers pounding to their hearts' content. If you like the original song's beat, then this one is for you.
'Green & Yellow,' Mr. Gambino
Sometimes rappers just follow a trend for the sake of some recognition. Mr. Gambino's 'Green & Yellow' remix features some Packers references, but it's mostly about stunting, getting "hella dough" and designer clothing (which just happens to be in Green Bay's colors).