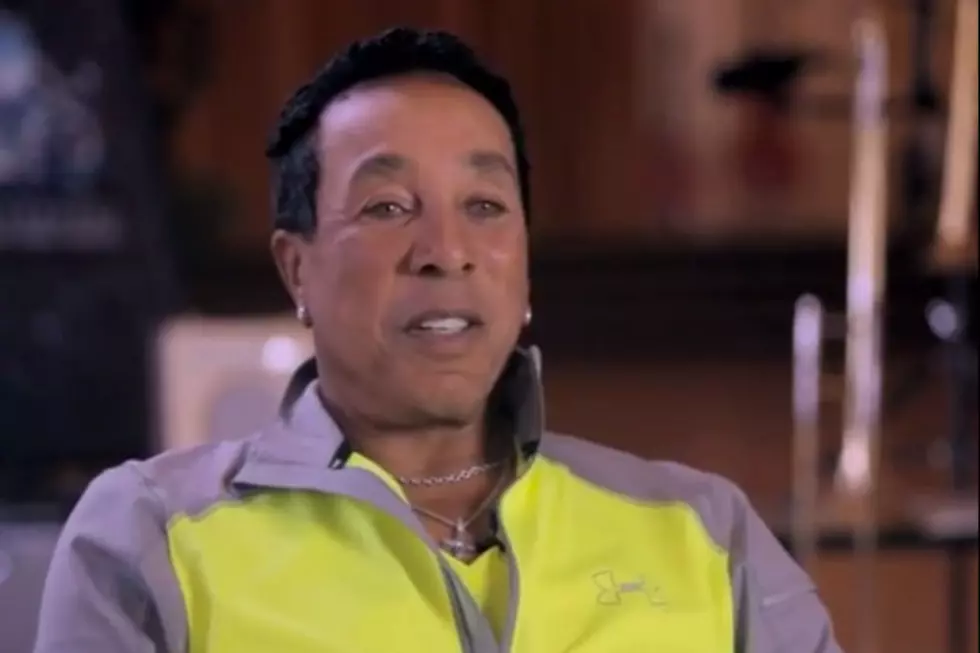 Smokey Robinson Talks Musical Influences in 'Motown 25: Yesterday, Today, Forever' [EXCLUSIVE VIDEO]
YouTube
With all he's done with the Temptations and the Miracles, it's not to surprising to know that Smokey Robinson grew up in a household surrounded by music. And now that 'Motown 25: Yesterday, Today, Forever' is finally coming to DVD, you can learn more about his come-up along with many of the other great Motown artists.
"I grew up in a home where there was music all day, every day," Robinson says in the exclusive clip above. "We had everything from gut bucket blues, John Lee Hooker, B.B. King to gospel to jazz to classical -- Beethoven, Bhrams, Bach -- all day long."
The legendary concert and TV special not only features an iconic performance by Marvin Gaye -- he's ad-libbing at the piano prior to a soulful version of 'What's Going On' -- but also introduces Michael Jackson's signature move -- the moonwalk -- to the world. You can also relive the mind-blowing reunion performances by the Supremes, the Miracles and the Jackson 5 as well as a great set by the Temptations. Plus, Stevie Wonder rehearsal footage is also included.
'Motown 25: Yesterday, Today, Forever' will arrive in a six-DVD collector's box that will offer extended versions of the show, a 48-page collector's booklet and 14 hours of special features. There were also be great interviews like the one Robinson gave above.
The effort will debut on Sept. 30 via StarVista Entertainment/Time Life. Pre-order the deluxe collector's box here.