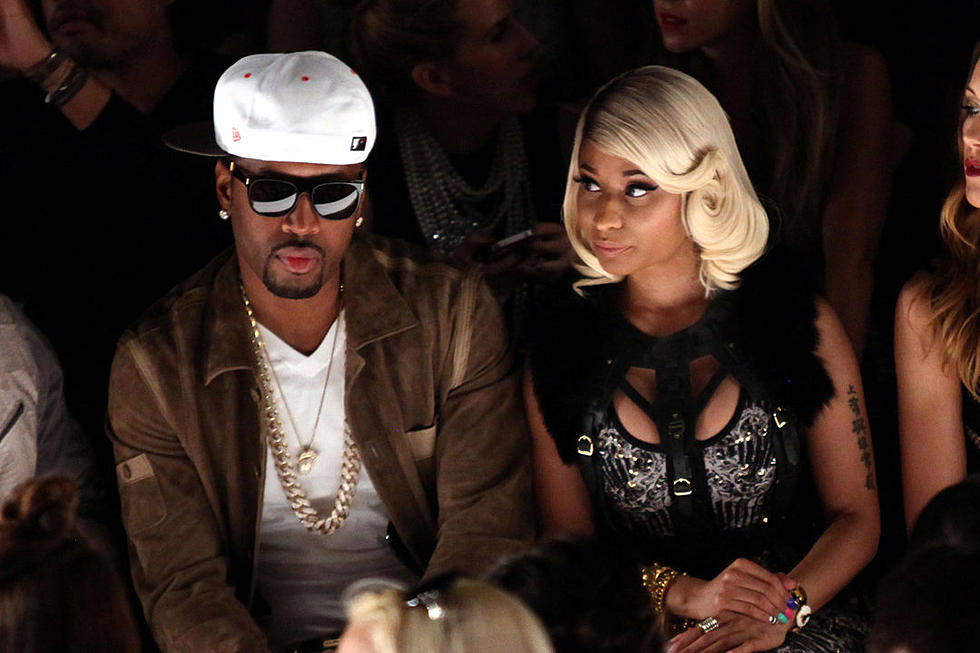 Safaree Samuels Says He's Ready to Reconcile with Nicki Minaj
Taylor Hill, Getty Images
Safaree Samuels' feud with Nicki Minaj has been fodder for the tabloids, but it looks like Nicki's ex is hoping for a reconciliation.
On Friday morning (Aug. 12), the 35-year-old rapper held an impromptu Q&A session on his Twitter account. When a follower asked SB if he and Nicki could ever be friends, he responded with an optimistic answer. "If she put her pride to the side yes... #stuntgang," he tweeted.
While his response may show that SB is willing to resolve his long-standing issues with his ex, that probably won't happen anytime soon.
"My man asked him to stop emailing me. I also asked him several times. This man can't move on. It's really sad. I have the emails to prove it," Nicki wrote in a series of tweets on Twitter. "He's so miserable."
It looks like Samuels is trying to move on. The "Shade Room" rapper is set to appear on the third season of Love and Hip-Hop with his rumored girlfriend, reality star Nikki Mudarris. The series will premiere on VH1 at 8 p.m. EST.
See 10 Hip-Hop Couples That Didn't Last