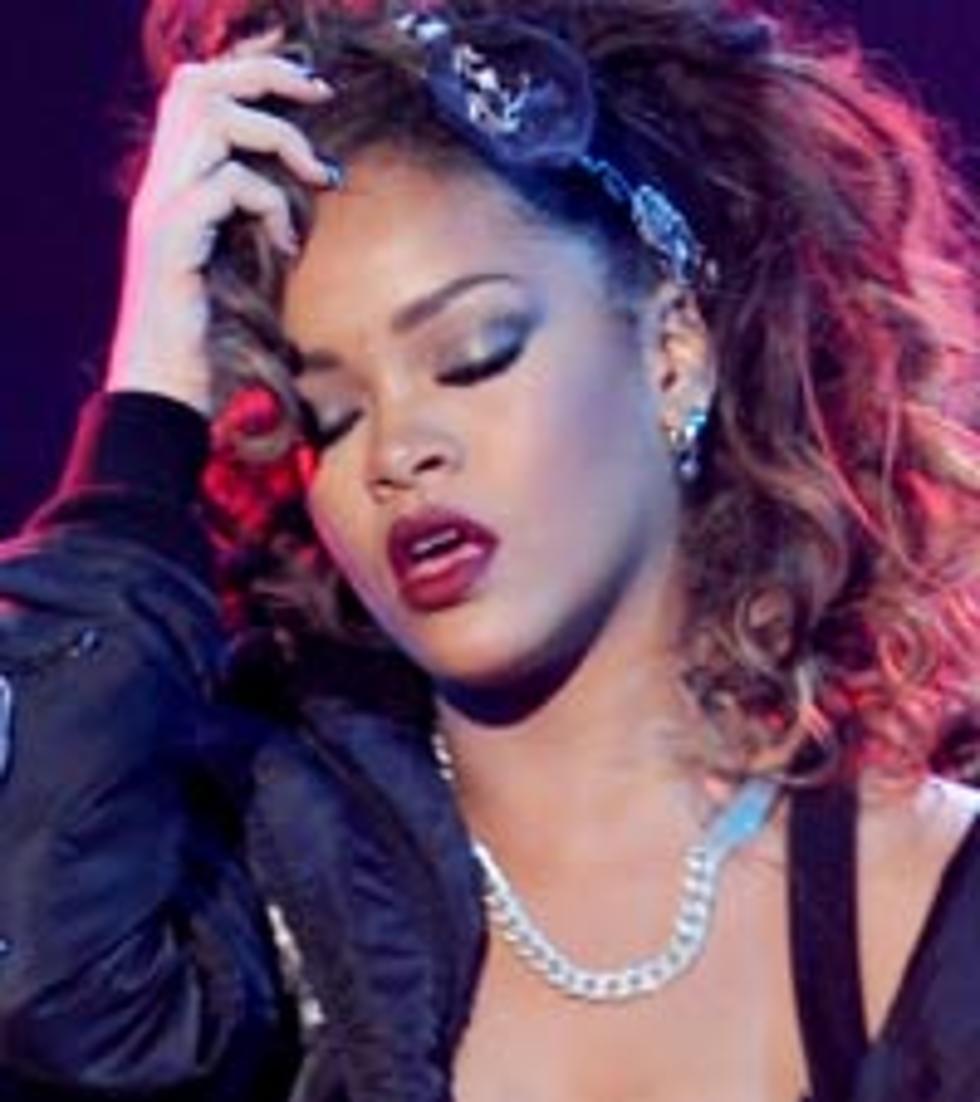 Rihanna Throws Up: Runs Off Stage Mid-Concert — Video
X Factor, Getty Images
"Portugal tonight was legendary!!! I ran off stage to throw up, halfway thru What's My Name ... made it back juuuust in time for Rude Boy."
The mid-show vomiting session is the latest in a string of health-related incidents for the pop star. Her health woes started at the end of October when she was rushed to an emergency room in Sweden and was forced to cancel a number of shows while she battled the flu.
By early December, RiRi reportedly suffered a backstage meltdown after complaining about being "so light-headed" on Twitter. The singer was subsequently put on 24-hour health watch by her label. Since then, the tired and troubled star has reportedly reached out to music industry vet Beyonce for advice on how to cope with her hectic schedule and the toll it was taking on her health.
Watch Rihanna Run Off Stage at 1:55

Watch 'Rihanna Reportedly on 24-Hour Health Watch'