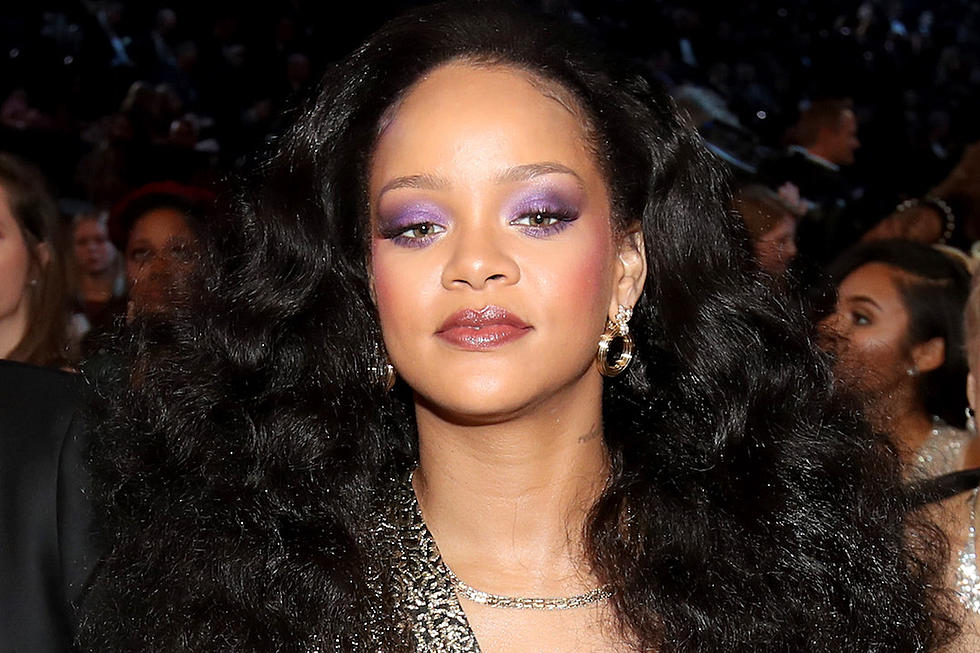 Rihanna Nabs Eighth No. 1 from 'ANTI' Via Billboard Dance Club Songs Chart
Christopher Polk, Getty Images
Rihanna hasn't released any new material, but she's still making impact on the music charts. The pop star nabbed her eighth No. 1 on the Billboard Dance Club Songs chart with the ANTI track "Consideration" featuring SZA.
This chart achievement makes RiRi the first music act to score eight No. 1 songs from one album. This is also Rihanna's 33rd No. 1 overall in her music career.
"Consideration" Rihanna's first Dance Club Songs No. 1 since "Desperado" in October, also grants SZA her first No. 1 on the ranking.
Rihanna, who celebrated her 30th birthday on Tuesday (Feb. 20), broke the record for most No. 1 songs from a single album that was previously held by Katy Perry who scored seven chart-toppers from Teenage Dream. Her run of No. 1 on the Dance Club Songs started with "Work," featuring Drake, in April 2016.
You can peep Rihanna's No. 1 tally below.
Rihanna's Eight No. 1s from ANTI on Dance Club Songs
1. "Work," feat. Drake (April 23, 2016)
2. "Kiss It Better" (Aug. 6, 2016)
3. "Needed Me" (Aug. 20, 2016)
4. "Love on the Brain" (Jan. 21, 2017)
5. "Sex With Me" (April 8, 2017)
6. "Pose" (July 15, 2017)
7. "Desperado," (Oct. 14, 2017)
8. "Consideration," feat. SZA (Feb. 24, 2018)
Listen to Rihanna's "Consideration" (Stafford Brothers Remix) [Feat. SZA]
Worst to Best: Every Rihanna Album Ranked