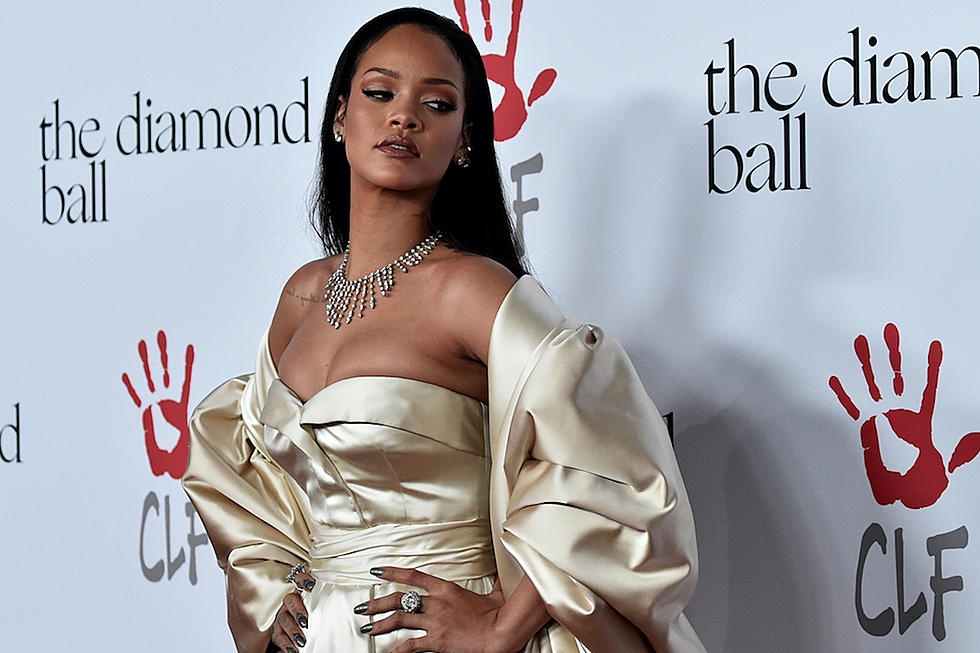 Rihanna Raises $3 Million at 2015 Diamond Ball Event, Lionel Richie Performs [PHOTOS]
Alberto E. Rodriguez, Getty Images
Rihanna dazzled in her champagne-colored Dior dress at her 2nd annual Diamond Ball charity event, which took place at the Santa Monica Airport's Barker Hangar, in Santa Monica, Calif., on Thursday night (Dec. 10).
The 27-year-old singer held her annual charity event for the Clara Lionel Foundation, which she founded herself in 2012. The foundation was named after her grandparents, Clara and Lionel Braithwaite, and its aim is to help improve the quality of life in health, education, arts and culture in communities around the world. Last year's Diamond Ball raised more than $2 million for the Clara Braithwaite Center of Oncology in Barbados. At this year's event, Rihanna helped raise over $3 million.
Comedian Kevin Hart was the host of the event and he helped encourage guests to bid on auction items, such as a replica of her RiRi's Dior dress she was wearing, which her manager, Jay Brown, won for $45,000.
But the highlight of the night was Lionel Richie who was the night's scheduled performer. The veteran R&B crooner reclaimed his song "Hello," which has now been overshadowed by Adele's chart-topping ballad of the same name.
"There is a song I need to reclaim," he said, before performing his "Hello." Richie performed all of his classic hits including "All Night Long" and the Commodores' "Easy Like Sunday Morning" and "Brick House."
Check out our photo gallery above.
Rihanna Hosts First Annual Diamond Ball Event