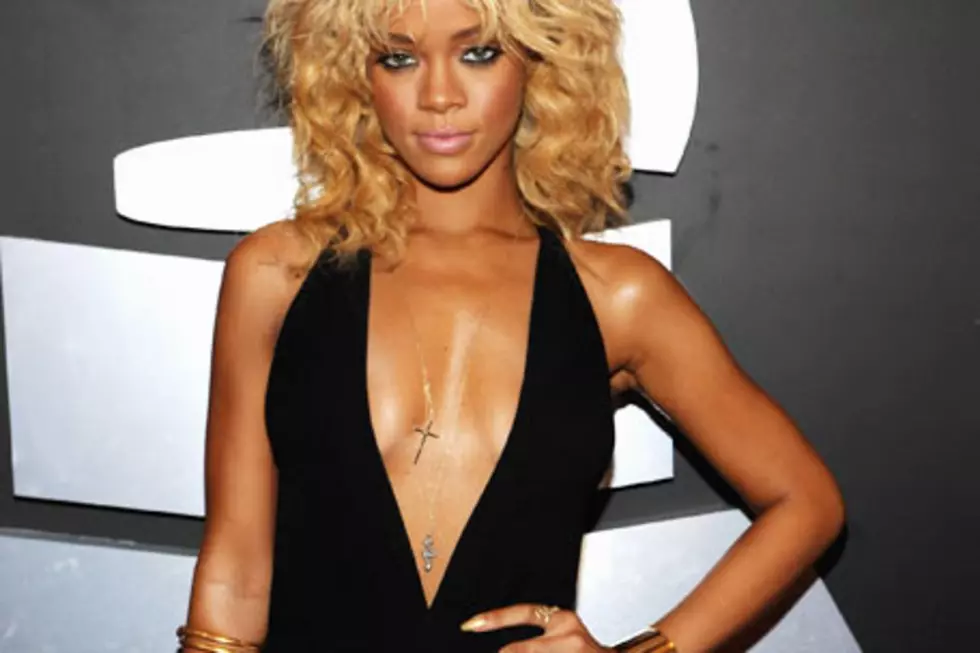 Rihanna, Grammys 2012: Singer Debuts 'Scarface'-Inspired Dress
Larry Busacca, Getty Images
Rihanna stepped out onto the 54th Annual Grammy Awards red carpet wearing a long black dress with a plunging neckline, a design she helped create with Giorgio Armani.
The 23-year-old 'Talk That Talk' creator spoke with Ryan Seacrest about her wardrobe choice. "It's simple and sexy and 'Scarface'-inspired," Rihanna revealed. Film buffs will recall the character actress Michelle Pfeiffer played in the infamous movie: Elvira Hancock. She was known for wearing elegant gowns in simple colors.
"[Armani] trusts my designs a little bit now," the entertainer added. She is currently the face of Armani Jeans and Emporio Armani underwear and is set to release a capsule collection for the brand.
As for her music, she opened up about her creative process. "I have an instinct," she stated. "I know what I like to hear. When I make music, I always make something I love. Chances are if I don't love it, then it's not a hit."
In addition to her performance with Coldplay at the Grammy Awards, she revealed she will be doing "a small little performance of my own."
Rihanna is up for Album of the Year for her fifth LP, 'Loud.'
Watch 'A Look at the Sexy Rihanna'
Watch Rihanna's 'You Da One'