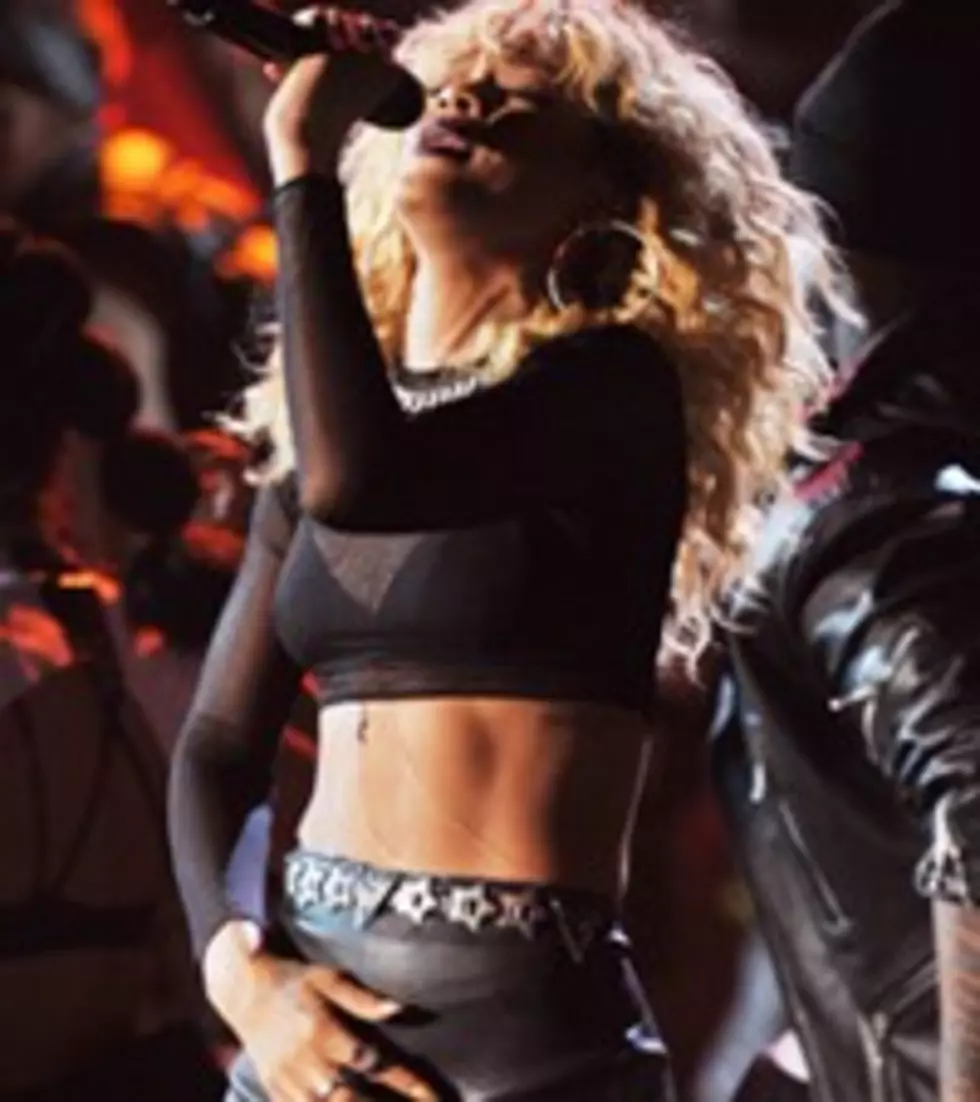 Rihanna, Grammys 2012: Singer Duets With Coldplay, Performs 'We Found Love'
Getty Images
After lying prostrate under torchlight for the first lines of 'We Found Love,' Rihanna delivered a high energy performance at the Grammys Sunday night (Feb. 12), evoking Tina Turner in a black midriff-baring outfit and gold locks, backed by laser lights and a dance troupe.
Prancing around the rave-inspired stage, throwing off a sleeveless shirt and dancing her heart out, the Barbados-born singer brought the house down with her performance of her 2011 hit, giving Whitney Houston an exultant shout out, "Make some noise for Whitney! Hey!"
She was then joined onstage by a similarly black-clad Chris Martin, strumming the opening notes of her Coldplay collaboration 'Princess of China' on a black guitar.
See Photos of Rihanna's Performance
%VIRTUAL-MultiGallery-147181|147162|145317|145661%
Watch Rihanna's Grammy Performance
Eye-Catching Grammy Fashion From the Past