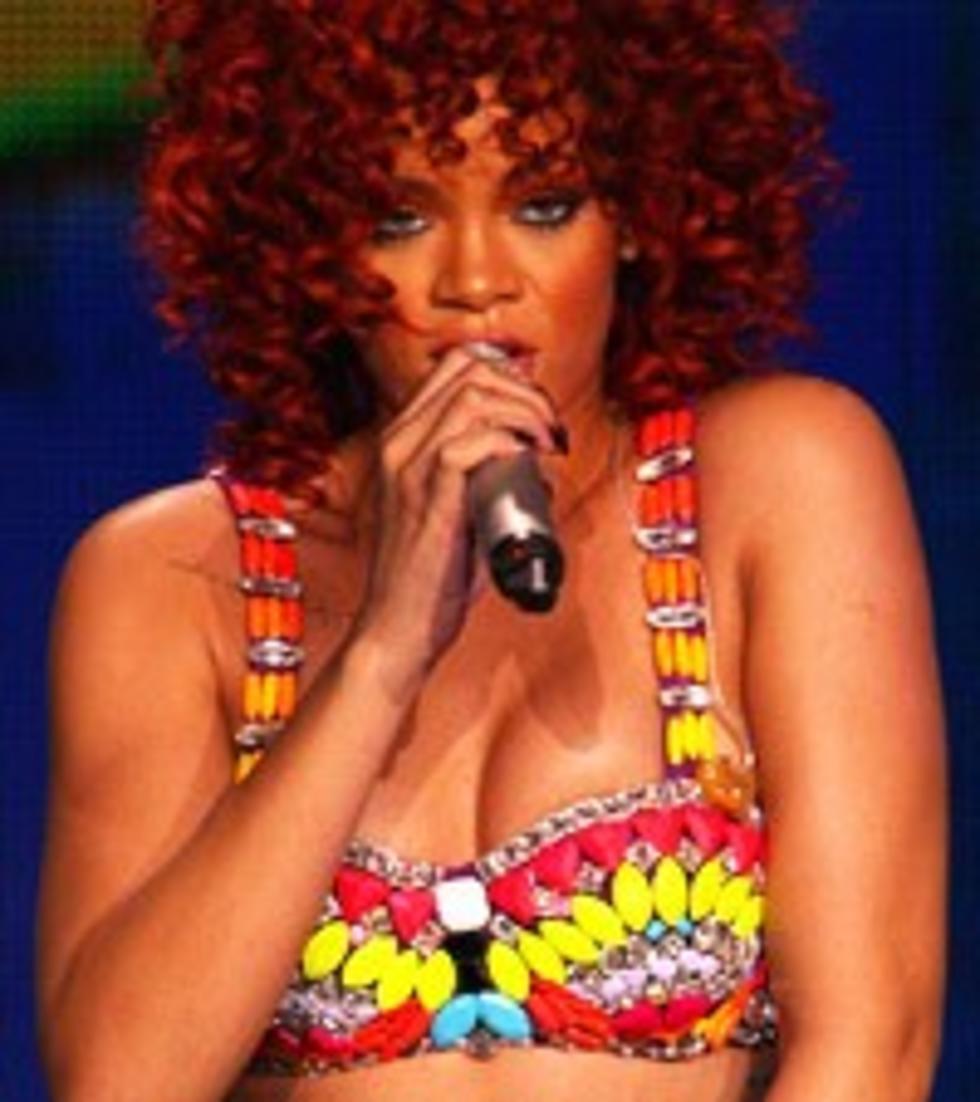 Rihanna Takes a Tumble During Loud Tour — Video
Adam Bettcher, Getty Images
Rihanna took a tumble at a recent Loud tour stop in Canada.
Midway through performing her hit single, 'What's My Name?' at the Rexall Place in Edmonton, Alberta on June 22, the Bajan pop star, dressed in her trademark bikini outfit and heels, tripped over her own two feet and fell to her hands and knees. But RiRi, whose Loud tour kicked off June 4 in Baltimore, proved she could recover as quick as her Loud single hit No. 1 on the Billboard 200 chart. She got up and shrugged off the fall, picking up into the next dance move and singing "Oh na na."
The tumbling pop star epidemic has reached new heights within the last year, and stilettos usually end up being the culprit. Christina Aguilera slipped following a performance at the 2011 Grammys, and Lady Gaga tumbled off her piano with an "ouch" at a concert in April. Mariah Carey hit her bottom in Singapore last September and then kicked off her heels for the rest of her set. Beyonce has gotten her fair share of bumps and bruises when channeling Sasha Fierce onstage in her stilletos. Alicia Keys also gave people a scare when she fell on her back while performing pregnant during the Essence Festival last summer. Pink, however, fell doing acrobatics during a performance in Germany last July. (Ladies be careful!)
With Rihanna's U.S. tour out on the road through July 24 in the U.S. and picking up again in the Caribbean, South America and then Europe this fall, fans can let out a sigh of relief that she didn't sideline herself with a sprained ankle or broken wrist.
Watch Rihanna Fall During Her Loud tour