Rihanna, Chris Brown: Pair Reunite for Thanksgiving Together in Germany
Getty Images | WireImage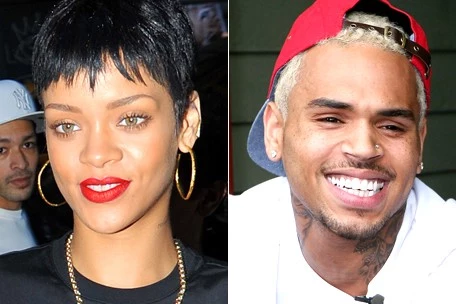 Getty Images | WireImage
UPDATE (11/23/12): Rihanna posted a shirtless picture of Chris Brown sleeping, fueling more rumors of rekindled romance.
Although the two have denied they're dating in recent weeks, Rihanna and Chris Brown were spotted together in Berlin, Germany, celebrating the Thanksgiving holiday together.
"All alone in my big ole jet!!! See u soon lover," Rihanna tweeted on Wednesday with a picture of her sitting alone on a plane. Later that night, Ri Ri was reunited with Chris in Berlin, where he was set to perform on a Carpe Diem tour stop. When the "Diamonds" artist arrived, she tweeted, "#Berlin #CarpeDiem."
After the concert, the "Nobodies Business" singers were seen celebrating together at a nightclub, doing shots and smoking cigarettes. The Daily Mail reports that they were seen getting in the same car together, with Chris trying to hide his face using a scarf.
Chris' tour kicks off Dec. 7 in Paris, France.