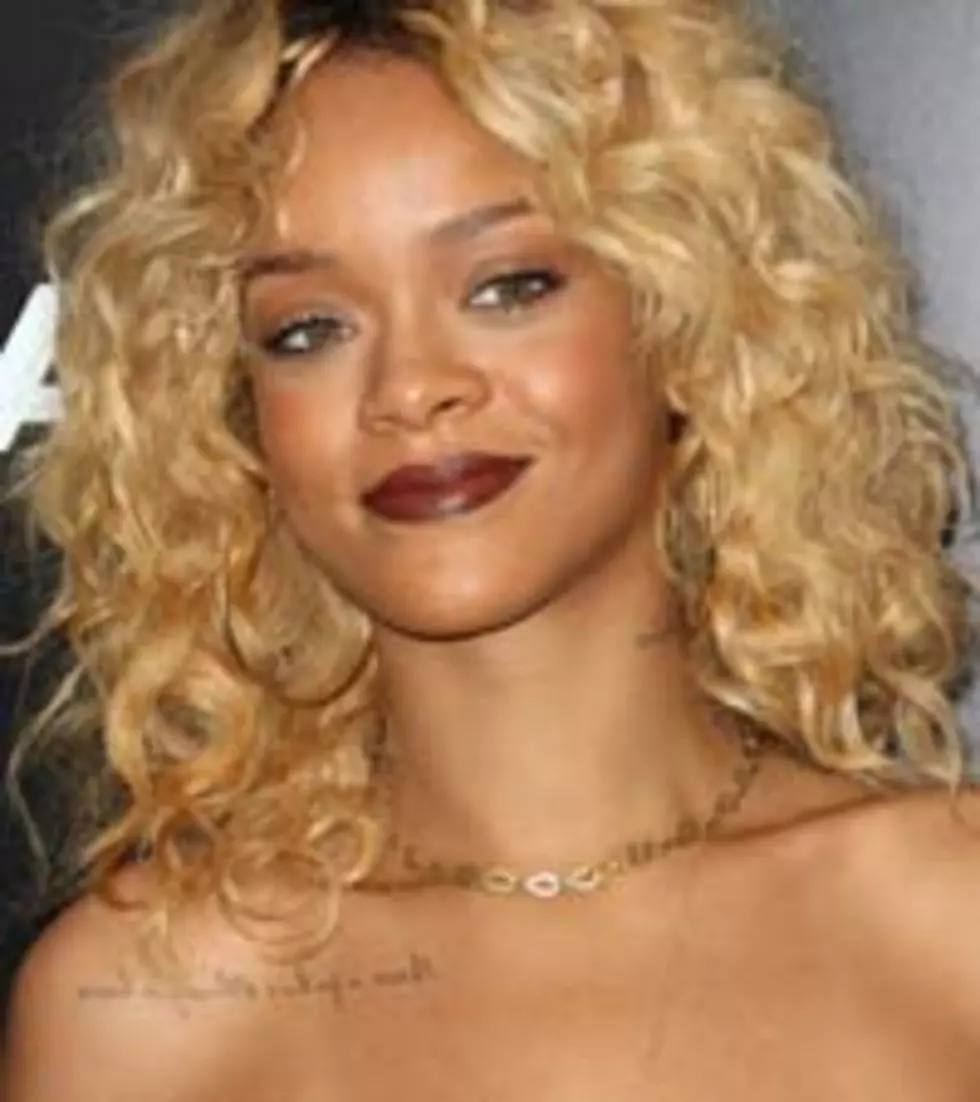 Rihanna Birthday Party: Inside the Late Night Star-Studded Bash
Frederick M. Brown, Getty Images
As AOL Music reports, fresh off her electrifying performance at this past Sunday's (Feb. 12) Grammys, Rihanna raised her glass to toast another major milestone -- her 24th birthday. The singer, who turns the big 2-4 on February 20th, celebrated a few days early with a star-studded bash at the Hearst Mansion in Beverly Hills last night (Feb. 14) -- and from the sounds of it, the party was pretty epic!
Joined by such pals as Katy Perry, Chris Martin, and Bruno Mars, Princess Ri danced the night away to deejay-spun tunes that were so loud, they echoed throughout all floors of the massive mansion. Keeping with the Caribbean-theme of the party, Ri also hired brass drum player to have the rhythm flowing throughout the night.
And because no party is complete with a birthday cake, Ri served Sprinkles cupcakes decorated with Barbadian flags that honored her beloved home country. Rihanna was also surprised with a larger birthday cake around 2 a.m. that was emblazoned with an image of the star herself, rocking a red bikini and lying on a .... wait for it ... giant seashell!
"Rihanna was dancing all night and had an amazing time celebrating with her friends," one party attendee tells PEOPLE Magazine. Considering the fact that over 20 bottles of Armand de Brignac Brut Gold Champagne were served, it's not hard to understand why!
For more on Rihanna's upcoming birthday, make sure to keep checking back to AOL Music in the upcoming days. And this coming Monday (Feb. 20), follow us on Twitter @aolmusic for constant Rihanna trivia updates!
Watch 'Rihanna and Chris Brown: Who Rocked The Grammys Better?'
Watch Rihanna's 'You Da One' Video