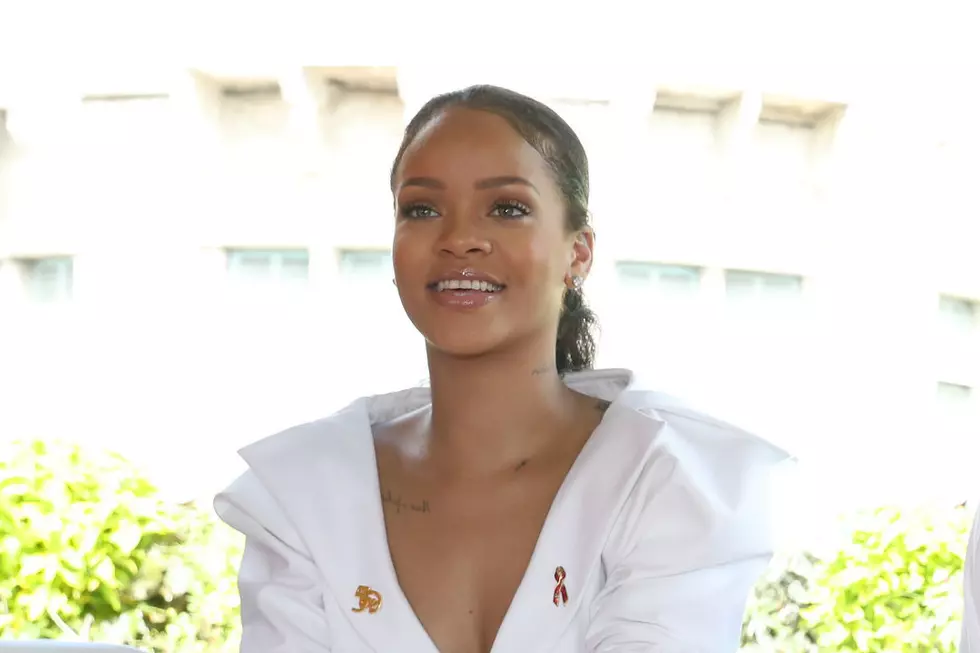 Rihanna's 'Anti' Has Now Spent 100 Weeks on the Billboard 200 Chart
Chris Jackson, Getty Images
Anti was released exclusively on Tidal during its initial release in January 2016 and quickly jumped to the top spot once it was released globally the following week. Since then, the eighth studio album from Ri-Ri has garnered loads of acclaim.
In fact, earlier this month, it was revealed that she was the most streamed female artist on Spotify in 2017, despite not releasing an album.   That means she beat out Taylor Swift, Selena Gomez, Ariana Grande and Sia. Anti has been certified double platinum by the RIAA since its release.
Ri-Ri's latest feat comes on the heels of more big news that was announced earlier this month—it was announced that she was honored with own street in her native Barbados, Rihanna Drive.
Welcome to Rihanna Drive," read her statement about the accomplishment. "My home. My whole life was shaped on this very road. I was just a little island girl riding bikes, running around barefoot, and flying kits in the cemetery, but I had BIG dreams. Dreams that were born and realized right here."
Worst to Best: Every Rihanna Album Ranked