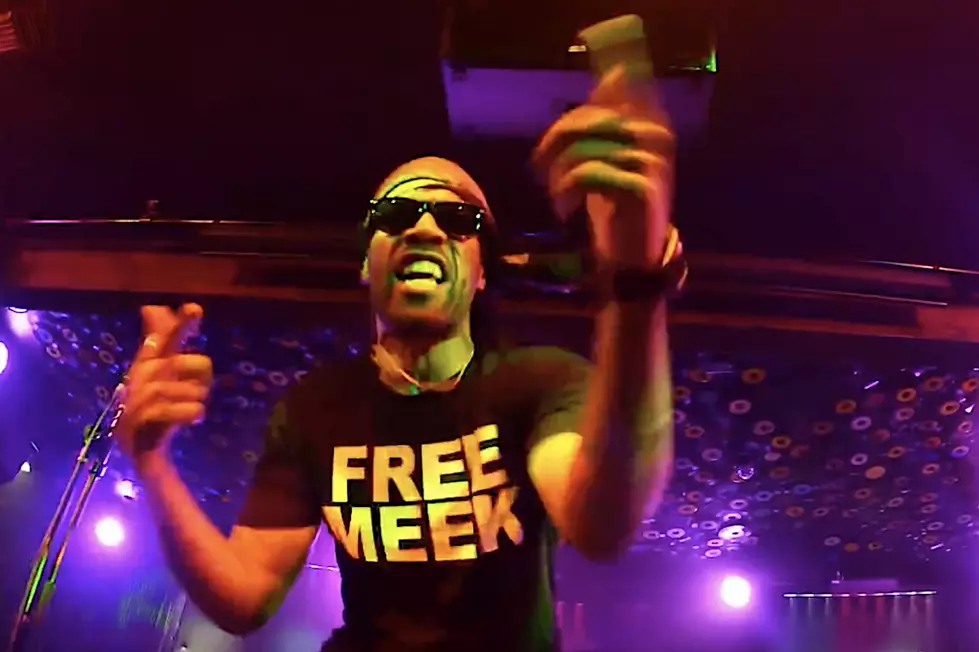 Redman Explains Why He 'Loves Hip-Hop' in Fun Video [WATCH]
YouTube
Redman is back! After a brief hiatus, the New Jersey rhymer returns with a new video where he salutes hip-hop culture. His fun clip "I Love Hip Hop," directed by Riveting Entertainment, features Redman doing what he does best –– spitting bars.
If you are familiar with some of Redman's classic videos, he always insert some sort of comedic moment in them. For "I Love Hip Hop," the Def Squad member finds himself in a fictitious sitcom playing a lowly janitor in a dive bar.
His lady boss gives him an earful for parking his junky car in her parking spot, but Redman pays her no mind. As he starts to clean up the stage, he grabs the microphone and pretend that he's a big-name rap star. That's when the video kicks into high gear as Redman drops punchlines after punchlines while on top of the bar.
"Sawed off shotgun, hand on the pump / Sippin' on the 40, smoking on the blunt / Bust my gun, Redman didn't jump / La-La-La-La-La-La-La-La," he spits, which is reference to the Cypress Hill classic.
Redman also gives a shout out to Meek Mill and even dons a "Free Meek" T-shirt throughout the visual.
There's no word on where "I Love Hip Hop" will land, but Redman said that he is working on a new project. But in the meantime, he's happy with being an independent artist and releasing new music for the summer.
"Droppin' new music for the summer is freakin' dope; summertime is money time as well. Everyone is home from school, etc," the rap vet told AllHipHop. "I'm independent now and my business skills turned way up! Music is the outlet to bigger and better business; that's what I'm excited about. I can promise my fans what you see from me is what you get! No additives, no preservatives. Raw, uncut music!"
Check out Redman's new video below.
Watch Redman's "I Love Hip Hop" Video
50 Greatest East Coast Hip-Hop Albums of the 1990s