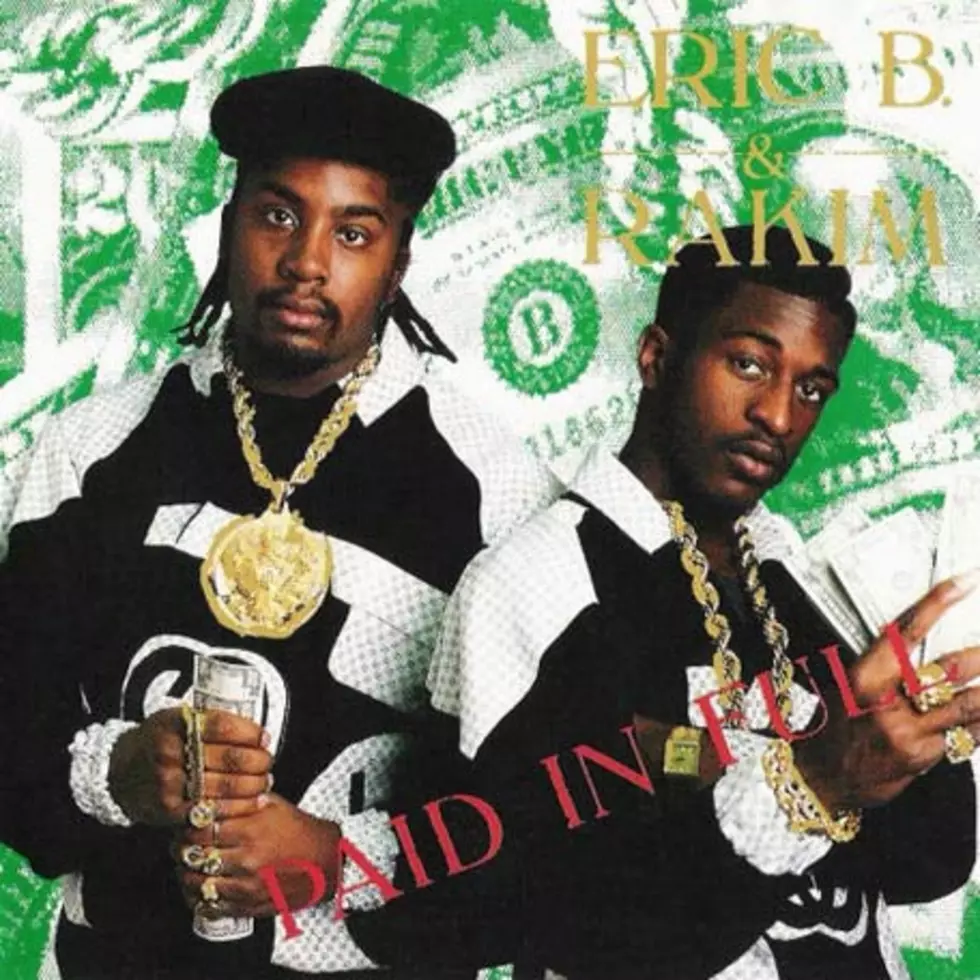 Eric B. & Rakim's 'Paid in Full' 25 Years Later: 10 Best Lyrics Off the Album
Amazon
July 7, 1987. Eric B. and Rakim released what would eventually be one of hip-hop's most classic works to date. The duo's Paid in Full LP was a 10-track opus that defined the climate of hip-hop at the time.
The late '80s still possessed some growing pains for rap. While the flashiness of previous musical eras like disco still showed up for the party, true lyricism was also making its way into songs. Eric B. and Rakim were the archetypal balance for rap when they emerged on the scene. Eric B, the President, was the DJ-producer, who focused on getting that money. Meanwhile, Rakim was just feeling out the title of "The God," and while he also flashed bills and jewelry, he was tinkering with a hyper-lyrical formula that he would later be known for perfecting.
Twenty five years later, Paid in Full's sound and lyrics are channeled by artists old and new. To honor this masterpiece, The BoomBox pulls 10 lines from songs off the album to show the importance of the work and see how far hip-hop has come.


See 10 Poignant Lyrics From Eric B. & Rakim's Paid in Full Album
%VIRTUAL-MultiGallery-159884|159709|159566|158834%