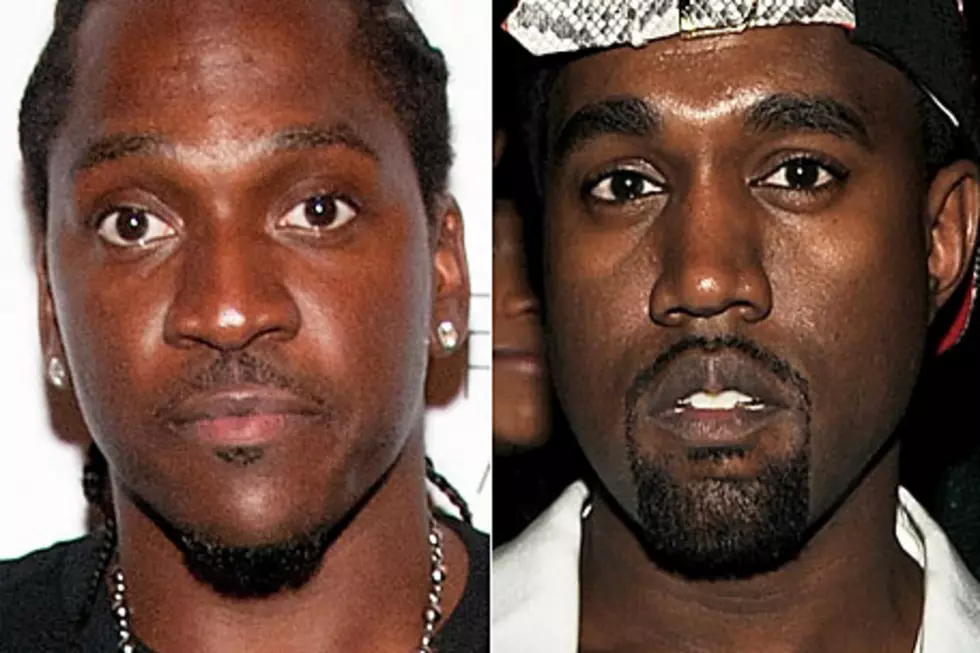 Pusha T, Kanye West and Young Jeezy Say 'Amen' — Listen
WireImage for Heineken | Getty Images
The song first debuted almost a year back as a Jeezy mixtape track, but has since returned with somewhat unnecessary verses by Pusha and 'Ye, and no surprise, Jeezy still sounds the best over the vintage Shawty Redd production.
While Jeezy's trapper's prayer was thankfully left on the hook, his first verse is sorely missed on this version. Which is not to say that Pusha doesn't spit some lines -- "Tryna get saved/ Too late!/ Time to get paid/ Got a gun and a stocking mask/ N----s thought I was tryna get waves?/ I'm a let ya'll n----s pray for it/ My young n----s knocking off a K for it/ Sold my soul on the back end/ Only f---in' way I'm a pay for it!"
Looks like we'll be going back to the original on this one.
Pusha's EP features tracks from his previous 'Fear of God' mixtape, and a couple new ones, like his Tyler, the Creator collaboration 'Trouble on My Mind,' for which a visual was recently shot, which you can view here.
'Fear of God: Let Us Pray' will be in stores Aug. 23.
Listen to Pusha T's 'Amen' Featuring Kanye West & Young Jeezy


Watch Pusha T Perform 'My God'



Follow @theboombox on Twitter | Like the BoomBox on Facebook | Sign Up for Newsletter
Download Pusha T Songs | Buy Pusha T Albums