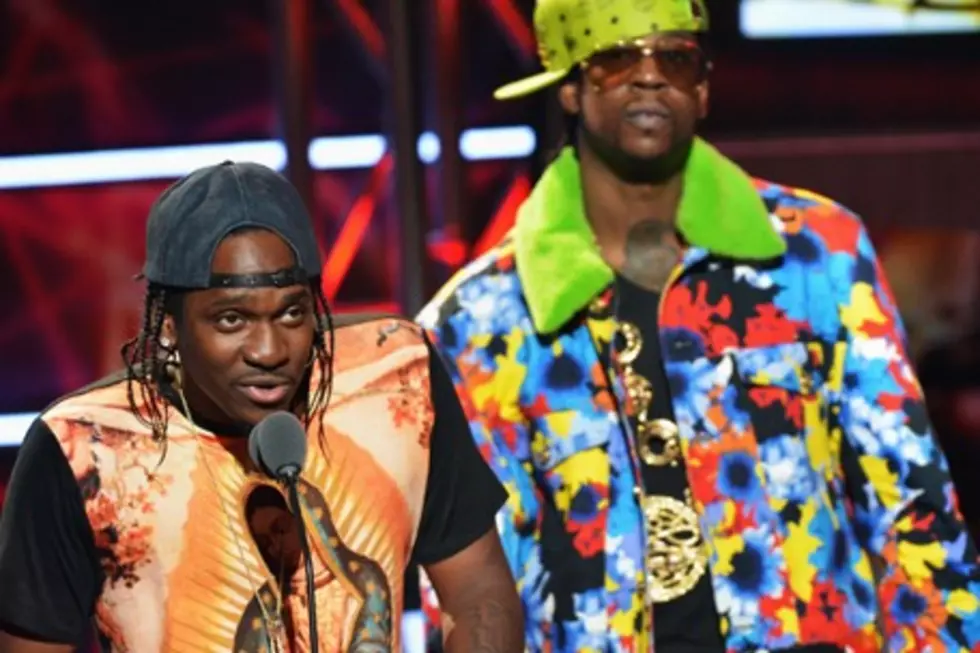 Pusha T Says 2 Chainz Taught Him 'Best Lesson' This Year — Exclusive
Getty Images for BET
Pusha T learned a valuable lesson that came from an individual he worked closely with this year.
The Norfolk, Va., native, who's currently celebrating the G.O.O.D. Music release Cruel Summer, says the best direction he's received didn't come from his label head Kanye West. Instead, he reveals that G.O.O.D. Music affiliate 2 Chainz, who appears on the LP, inadvertently counseled him on what his career method should be.
"Aww man, I would have to say that the best lesson that I've learned thus far this year is just to work hard," he tells The BoomBox on the red carpet at the 2012 BET Hip Hop Awards. "Grind hard and it'll pay off man. Look at 2 Chainz!"
It appears that Pusha's already begun applying the strategy. After being featured on some of the biggest street singles of the year including Chief Keef's "I Don't Like" and G.O.O.D. Music's own "Mercy," the former Clipse member has spent the past few months working on and promoting Cruel Summer.
Now he says it's time for him to focus on himself. "I'm actually already working on my solo album," he reveals with a smile. "It's still untitled but I'm putting that together now."
August marked the 10th anniversary of his rap debut as half of the Clipse. Their album, Lord Willin', was credited as one of the best releases of 2002. For Pusha T, it's clear that he shines as part of a collective and on his own.
Watch Pusha T in G.O.O.D. Music's "Mercy" Video
See Hip-Hop's Most Expensive Album Covers Valued by a Jeweler

%VIRTUAL-MultiGallery-161082|167170|166675%