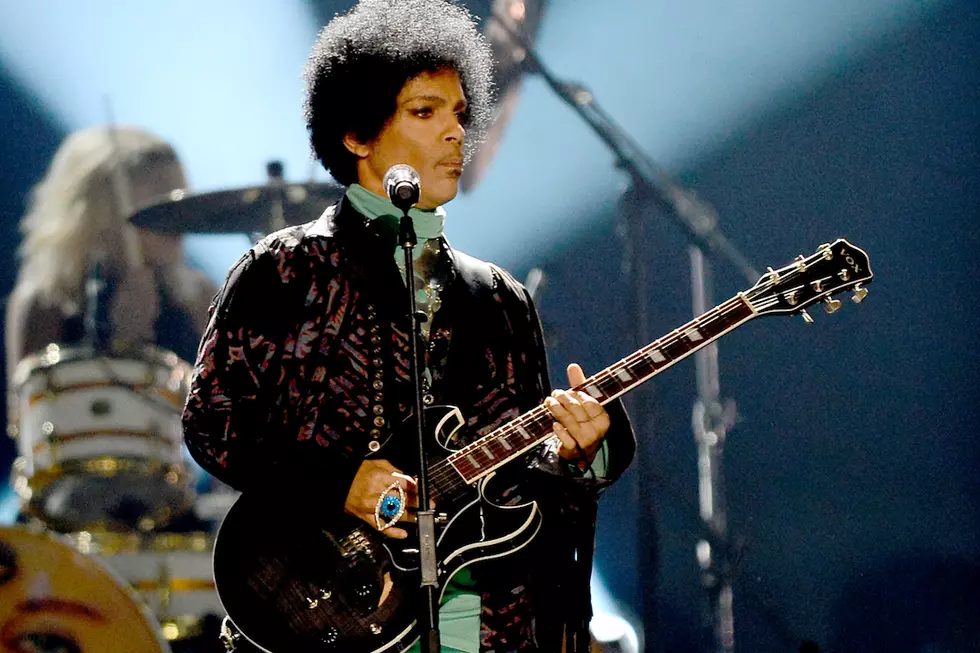 Joey Bada$$, Mavis Staples, Gallant & More Paid Tribute to Prince at 2016 Coachella
Ethan Miller, Getty Images
Just days after Prince left this earth, artists who were scheduled to perform at the 2016 Coachella Music Festival took time out of their sets to honored the late musical and cultural icon, who passed away on Thursday (April 21).
Rapper Joey Bada$$, veteran soul singer Mavis Staples and R&B/soul newcomer Gallant paid tribute to the soul icon during their sets.
According to Billboard, Joey Bada$$ and his band played a snippet of "1999," while Gallant used his feathery falsetto to perform "Diamonds and Pearls" with his surprise guest Jhene Aiko.
Mavis Staples, who was once signed to Prince's Paisley Park label, paused her set to reflect on the late singer-guitarist's artistry.
"Yesterday, I lost a dear friend -- my son. I'm talking about Prince. He was my angel," she told the crowd (via Billboard).
"The first time I met Prince, he came to the Shrine Auditorium -- my family was having a concert... [My sisters] were saying, 'He's so cool! He's so cute! He's so good-looking!' I say, 'I'm gonna play it cool.' He came up, and I [screamed] uncontrollably," she recalled.
Staples then asked the crowd for a moment of silence before singing the chorus of "Purple Rain" a cappella.
Overall, it was a bittersweet day for performers and fans alike as they remembered one of the important musical figures in pop music. However, we must take comfort in the fact that he's being remembered at festival where musicianship is being celebrated.