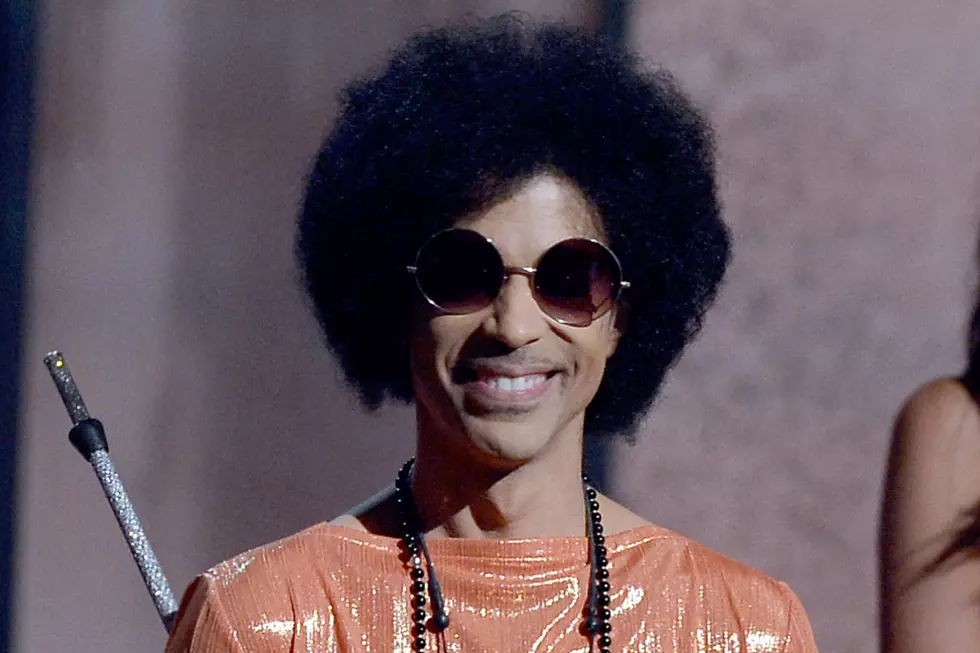 Prince to Publish 'Unconventional' Memoir 'Beautiful Ones' in Fall 2017
Kevork Djansezian, Getty Images
Prince will shed some light on his music and mystique in his new memoir titled Beautiful Ones. The book is scheduled for release via Spiegel and Grau (a Random House imprint) in fall 2017.
On Friday (March 18), the soul icon held a party in New York to announced his new agreement and to talk about his first original book. The Minneapolis native says he's been working tirelessly on the project, which will span from his childhood memories to when he played at the Super Bowl XLI halftime show in 2007.
"You all still read books, right?" asked Prince during the event. The soul-rock guitarist went on to reveal that his brother, Dan, is helping him with the writing process.
"He's a good critic. That's what I need. He's not a yes man," he said (via New York Post). "We're starting right at the very beginning - from my first memory. And hopefully we can move all the way to the Super Bowl."
Prince later performed a 40-minute set for the media and ran through some of his classics including "When Doves Cry," "Controversy," "Hot Thing" and "Let's Work."
According to a press release, Prince's memoir is described as an "unconventional" and "poetic" journey through Prince's life and creative works. It will also shed some light on numerous Prince myths, including Michael Jackson wanting Prince to duet with him on "Bad."
This is very exciting news for Prince fans. We hope that the Purple One tells us everything in his memoir. This will surely be one of the most anticipated books to come out in 2017.