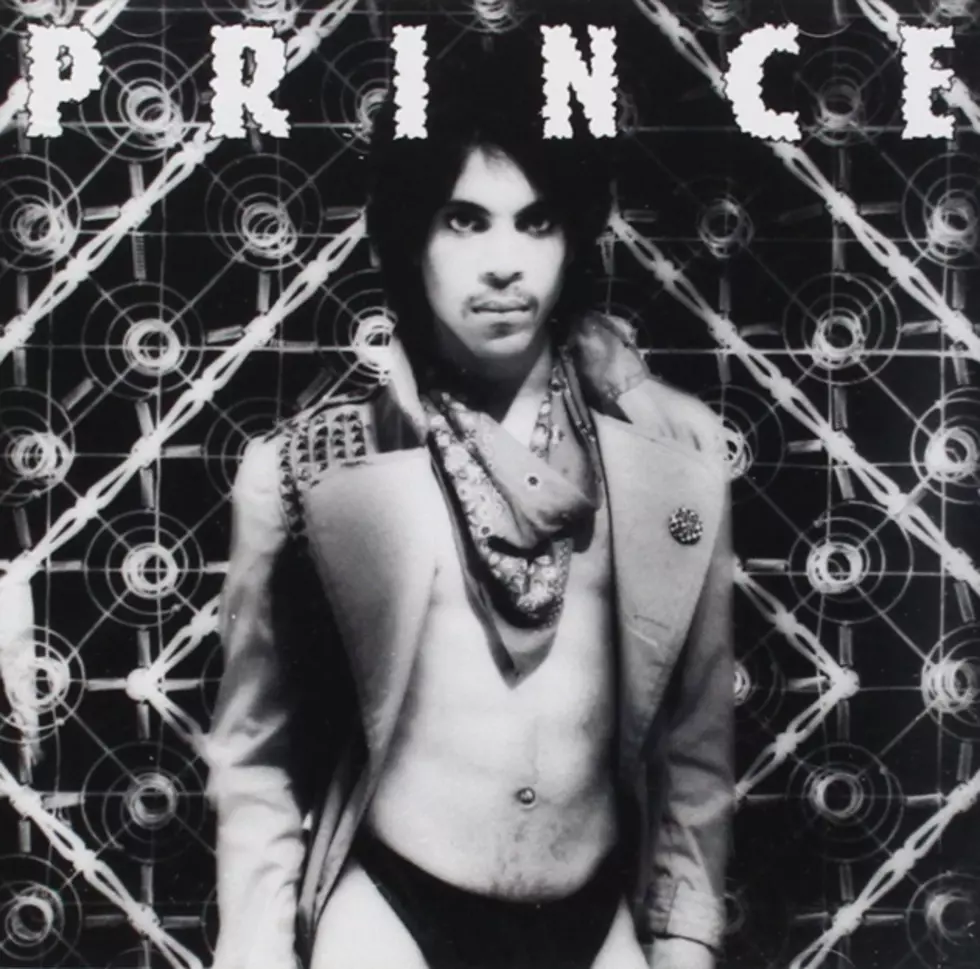 35 Years Ago: Prince Unleashes 'Dirty Mind' Album
Warner Brothers
At the dawn of the '80s, Prince was a star on the rise. "I Wanna Be Your Lover," the first single from his self-titled sophomore album, topped the Billboard R&B chart at the end of 1979. The young Minneapolis-based musician soon found himself fighting the likes of Michael Jackson for teen magazine coverage while his mysterious, androgynous image and prodigious talent set tongues to wagging.
Following a well-received stint opening for Rick James (setting the stage for a rather one-sided rivalry on the part of Mr. James), Prince returned to his home base and began working on his third album, the one that would elevate him from teen dreamboat to "the future of rock and soul." When released in the fall of 1980, Dirty Mind shocked audiences for a variety of reasons. Fans of the disco-ish "I Wanna Be Your Lover" were taken aback by the new album's stripped-down rock sensibility. Rock lovers were caught off guard by a newcomer to their ranks, and listeners of all stripes took notice of the album's extremely provocative cover and lyrical content.
Although Dirty Mind only peaked at No. 45 on the charts and sold considerably less than its predecessor, it would be significantly more influential. Most importantly, it was the starting point for almost a decade of flawless material from Prince and it set the stage for his multi-genre breakthroughs 1999 and Purple Rain.
If Dirty Mind's cover (featuring Prince dressed in a trench coat and bikini briefs, laying against an exposed mattress) didn't offer a look into Prince's worldview at the time of release, the music contained within certainly did. Dirty Mind's songs would raise eyebrows even in 2015, so one can only imagine how more conservative audiences felt in 1980. The two most notorious songs from the album were "Head" and "Sister." In the former song, Prince runs into a young lady on her way to be married and engages her in oral sex (a forbidden topic in black music until the early '90s). The latter track is a graphic depiction of what appears to be an incestuous relationship. Other tracks, like "Uptown" (a top five R&B hit) and "Partyup" fill out Prince's philosophies at the time. His "revolutionary rock and roll" was welcoming to all cultures and races. It was a wilder, freakier version of George Clinton's "One Nation Under a Groove."
Dirty Mind's most fondly remembered track is arguably "When You Were Mine." A first-rate new wave gem sung in Prince's then-trademark falsetto, Spin Magazine voted it the second best Prince song of all time, and Blender placed it in the top 100 of their list of the 500 greatest songs. It was covered by rock and roller Mitch Ryder and was also a featured track on pop star Cyndi Lauper's Grammy-winning debut She's So Unusual.
Radio play wasn't in the cards due to Dirty Mind's explicit content (in an early iteration of the "Parental Advisory-Explicit Lyrics" label, a sticker was placed on the album cover indicating DJs audition before listening,) so Prince and his band hit the road in December 1980 to support the album. The club tour was well-received, and Prince's stage antics and musical proficiency caught the attention of several important critics. A gushing review in Rolling Stone boosted Prince's profile, and he began to be viewed less as an extension of Smokey Robinson and Michael Jackson and more as a cutting-edge act like the Clash, Talking Heads or Grandmaster Flash and the Furious Five.  The attention culminated in a Saturday Night Live appearance, performing "Partyup" on the venerable NBC show in spring 1981.
Prince parlayed the critical notice Dirty Mind received into a disastrous two-show stint opening for the Rolling Stones, in which he and his band were pelted with food. He quickly recovered from that fiasco with his fourth album, Controversy. Released barely a year after Dirty Mind, it successfully melded the sonic experimentation of its predecessor with slightly tamed down lyrics and more pop smarts. It quickly surpassed Dirty Mind's success, spawning a No. 1 dance hit with its title track. Barely three years later, the Purple Rain film and movie elevated Prince into rare air shared with the likes of Jackson and Bruce Springsteen.
Three-and-a-half decades after its release, Dirty Mind remains a touchstone album for R&B-identified musicians that like to showcase their rock chops and push the lyrical envelope. Much of singer-songwriter Van Hunt's work is clearly influenced by the sound of Dirty Mind, and Miguel's recent album, WILDHEART, owes a clear debt to the sound Prince perfected on this career-defining album.
See Worst to Best: Every Prince Album Ranked