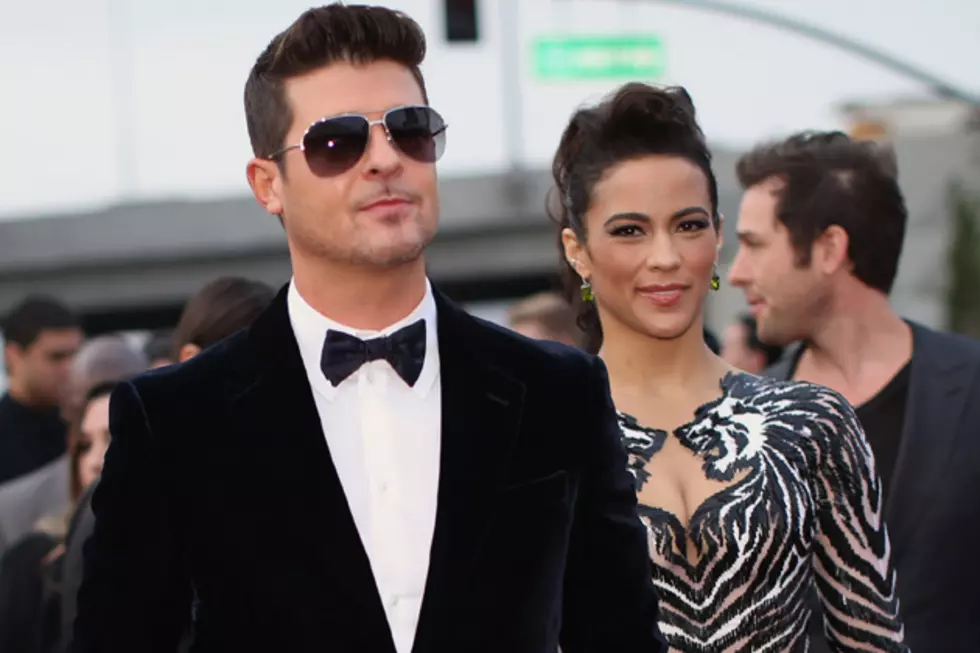 Paula Patton Speaks About Split From Robin Thicke for First Time
Christopher Polk, Getty Images
When Robin Thicke and Paula Patton called it quits in February, a lot of people were shocked because the two never really showed any signs they were heading towards Splitsville. And to this day, folks are extremely curious if the couple will ever reconcile.
Up until now, Thicke has spoken in detail about the break-up -- he even did so at a few of his shows. However, Patton is finally speaking out in an interview with Vanity Fair. The actress reveals she'll always love the 'Blurred Lines' singer.
"We've known each other since we were teenagers," she explains. "All I can tell you is there's a deep love there. Always was, and always will be."
Now whether that response will satisfy those who want a more specific answer remains to be seen, but curiosity levels will probably remain high since it doesn't seem like the mocha-skinned beauty is interested in giving any more details.
Thicke has been keeping pretty quiet too as of late. After news of the split initially broke, he hasn't said anything about the status of their marriage, and then again, why should he?
In other Robin Thicke news, the 37-year-old will take part in the 'Good Morning America' Summer Concert Series in August. Also, 'Making the Rules,' a romantic drama he stars in alongside Jaime Pressly, is now available on DVD, Blue-Ray and on-demand.