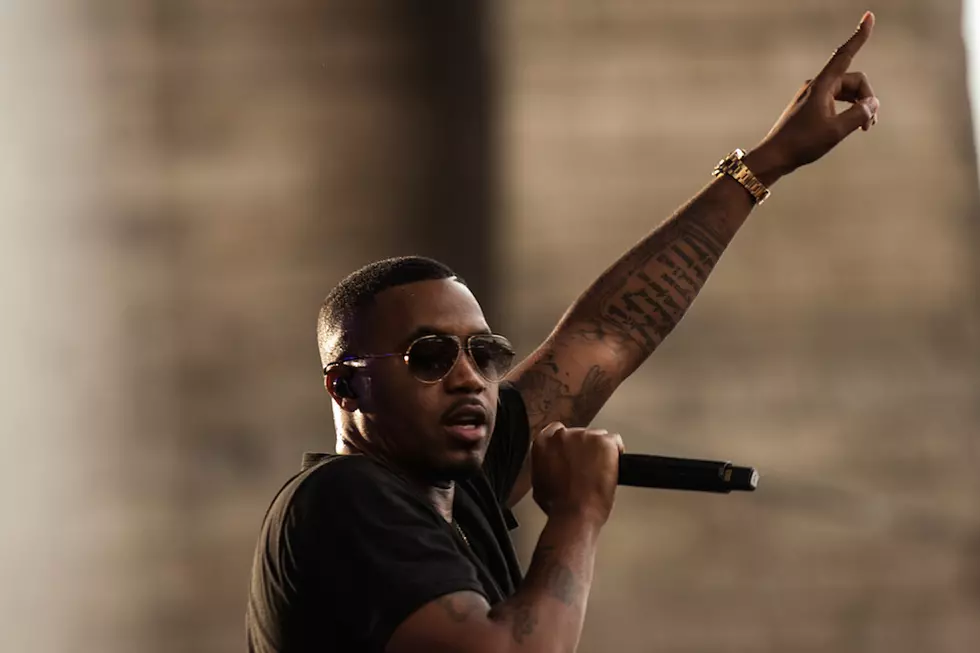 Nas Gets 'Deep' on New Song With Robin Thicke
A. Retina Stewart, The Boombox
On the song, Nas does exactly what the title suggests, and gets "deep" about the current state of affairs in America, particularly police violence against black people. In the opening verse, Nas spits acapella about police terrorism.
"White man with a gun apprehended, he still alive/Black man with a gun, he has no chance to survive," Nas raps. "They gon' shoot him dead soon as they see the brown of his eyes/And they ask me, "Why you ain't smilin' Nas?"/Cause I have a son and I die inside when I gotta tell him what was told to me/Can't play with your water gun son/'cause the police see a seven year old as a threat/They think it's right to kill a seven years old on sight 'cause he ain't white/So baby if I'm actin' uptight/When our conversation is weak/ it ain't you, It's just it ain't that deep."
Next up, Nas spit about the presidential election, aiming a few lines at Donald Trump.
And any day when you don't get your way/Gettin' mad at everything I say/And you don't think it's an emergency/A toupee wearin' liar's tryna run the U.S.A/You makin' our lives harder, you're like the argument queen/There's women out here going hard doing positive things/Slam dunkin' in games, directing movies like Selma/World's startin' to change and you actin' the same/'Cause you don't even see what I see in you/Next female president could even be you," he raps.
In the meantime, check out "Deep" below.
Rolling Stone's 20 Coolest Hip-Hop Covers