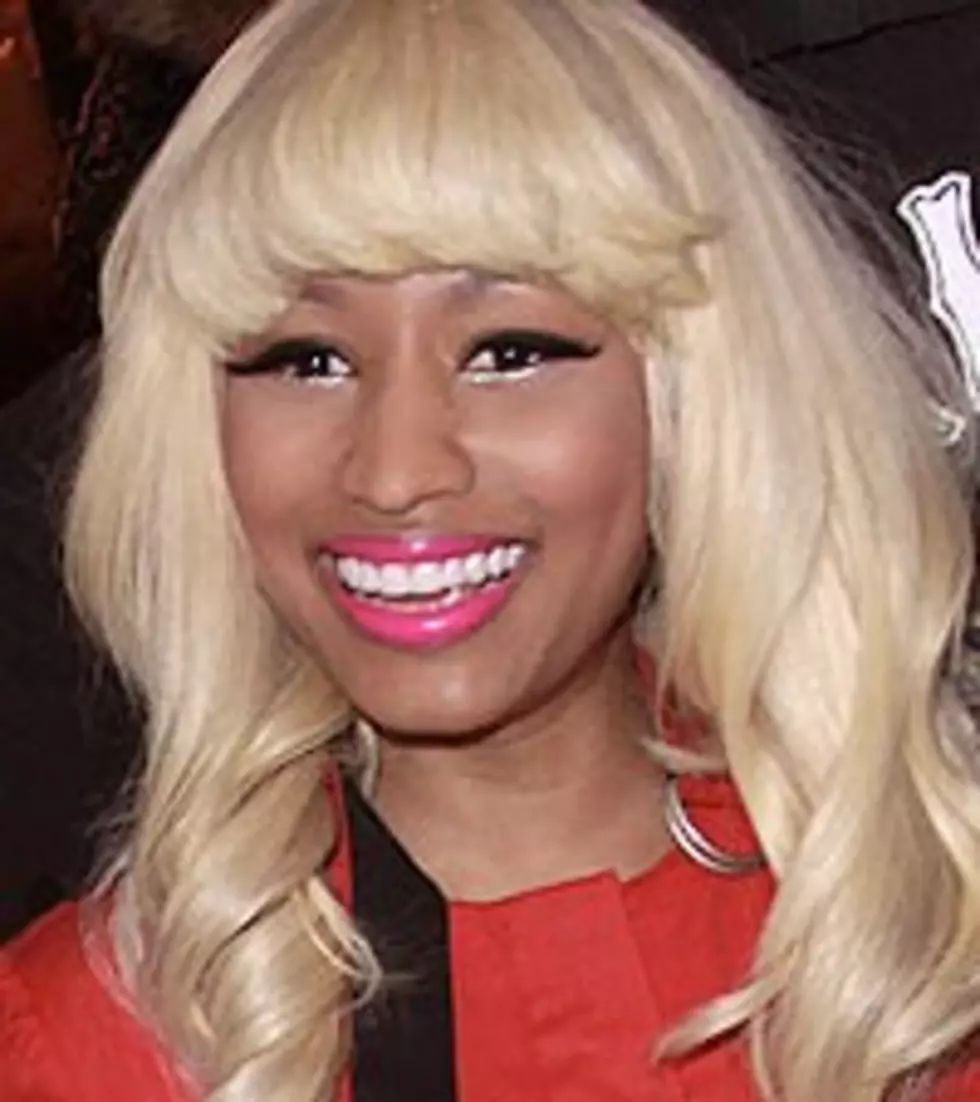 Nicki Minaj Gets Four Flower Bouquets for Valentine's Day
Marc Piasecki, FilmMagic
Nicki Minaj is unstoppable. Aside from topping the music charts, having legions of fans aka Barbies supporting her every move, the Young Money emcee is going into the floral business. Just in time for Valentine's Day, Minaj and 1-800-Flowers have joined forces for the Pink Collection.
Customers can choose from four different pink rose bouquets including the Everlasting Love package, which features a mixture of pink and red roses and white calla lilies. With prices ranging from $44- $349, each purchase comes with a free download of her love-tinged singles, 'Moment 4 Life,' 'Save Me' or 'Right Thru Me.'
As the frontwoman of the Young Money crew, Minaj is amassing a small fortune on the solo tip. Her debut album 'Pink Friday' has sold over a million copies while the 26-year-old continues to brand herself by way of other ventures including her recently released iTunes app, and special edition 'Pink Friday' M.A.C. lipstick. Minaj has also expressed interest in acting, recently showing off her chops on an episode of 'Saturday Night Live,' earlier this month.
Watch Nicki Minaj's 'Right Thru Me'
if(typeof AOLVP_cfg==='undefined')AOLVP_cfg=[];AOLVP_cfg.push({id:'AOLVP_652280553001','codever':0.1,'autoload':false,'autoplay':false,'displaymnads':true,'playerid':'89761511001','videoid':'652280553001','width':476,'height':357,'playertype':'inline','stillurl':'dynamic','videolink':'#','videotitle':'dynamic','videodesc':''});