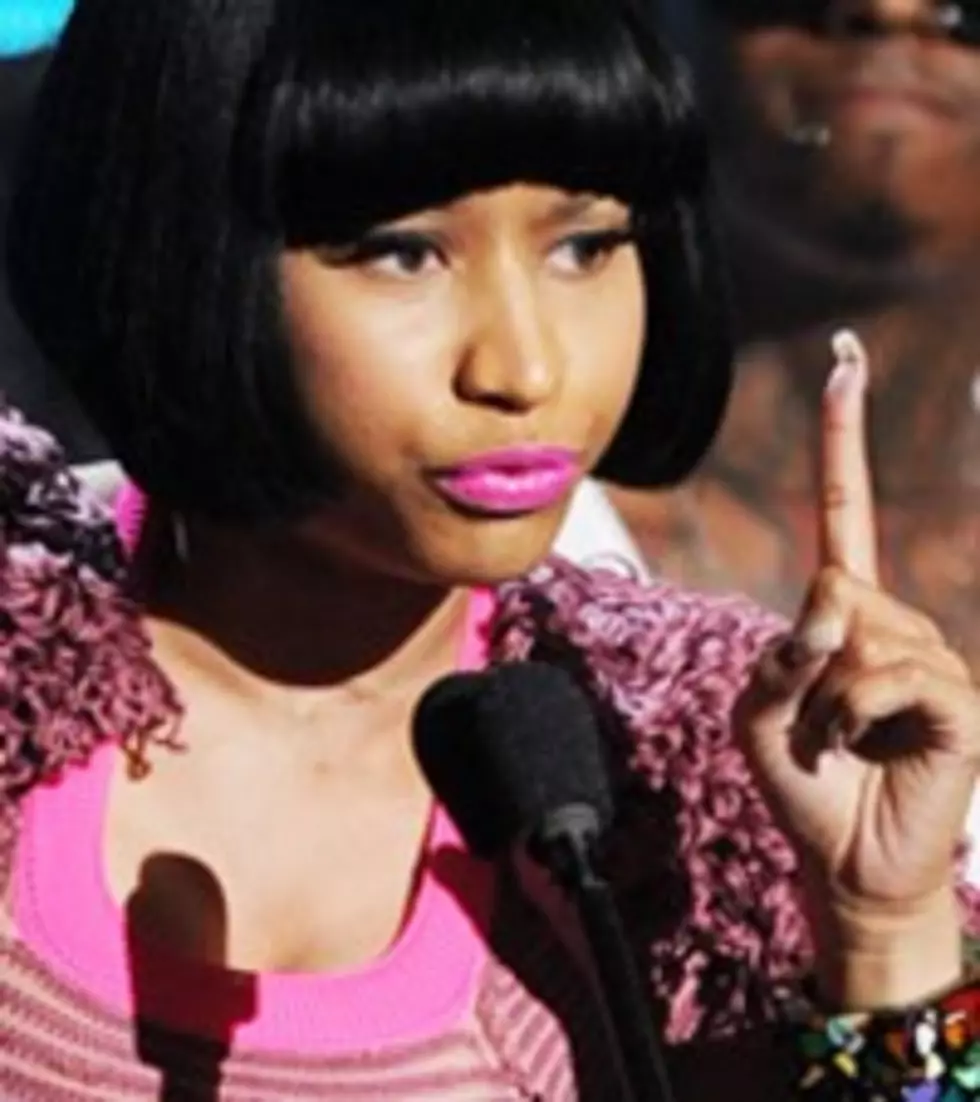 Nicki Minaj Squashes Reports of Her Attack at Dallas Hotel
Kevin Winter/Getty Images
Nicki Minaj has taken to Twitter to set the record straight about a TMZ report claiming she was attacked in a Dallas, Texas hotel room Monday (July 11).
"The media could pee on ur leg & tell u its raining. You'd believe it," an angry Minaj tweeted. "You'd believe u were an adopted martian if TMZ told u so."
TMZ reported that Minaj was relaxing near the Palomar Hotel pool when an unidentified man she knew approached her and a heated argument ensued. The man followed her to their room where the fight continued and ended with a police report and an injury to Minaj's lower lip.
The 'Romans Revenge' singer denies that the story happened and wanted to make it clear that she would not put up with domestic violence in her life.
"The fact that u believe a man either slapped or punched me in the face & didn't leave on a stretcher w/his balls hangin off? #getaF%cknLife," Minaj added on Twitter.
But Nicki Minaj was not the only one affected by the story. Safaree Samuel, the 'Pink Friday' creator's hypeman and rumored boyfriend, vented on Twitter to clear his name and make his view known.
"4the record I would never lay a hand on ANY woman, I have all sisters and No brothers And that's the last I'll say about that!!! God bless," he tweeted today.
Minaj is currently touring through Texas as an opener for Britney Spears on the Femme Fatale tour.
Watch Nicki Minaj's 'Super Bass'