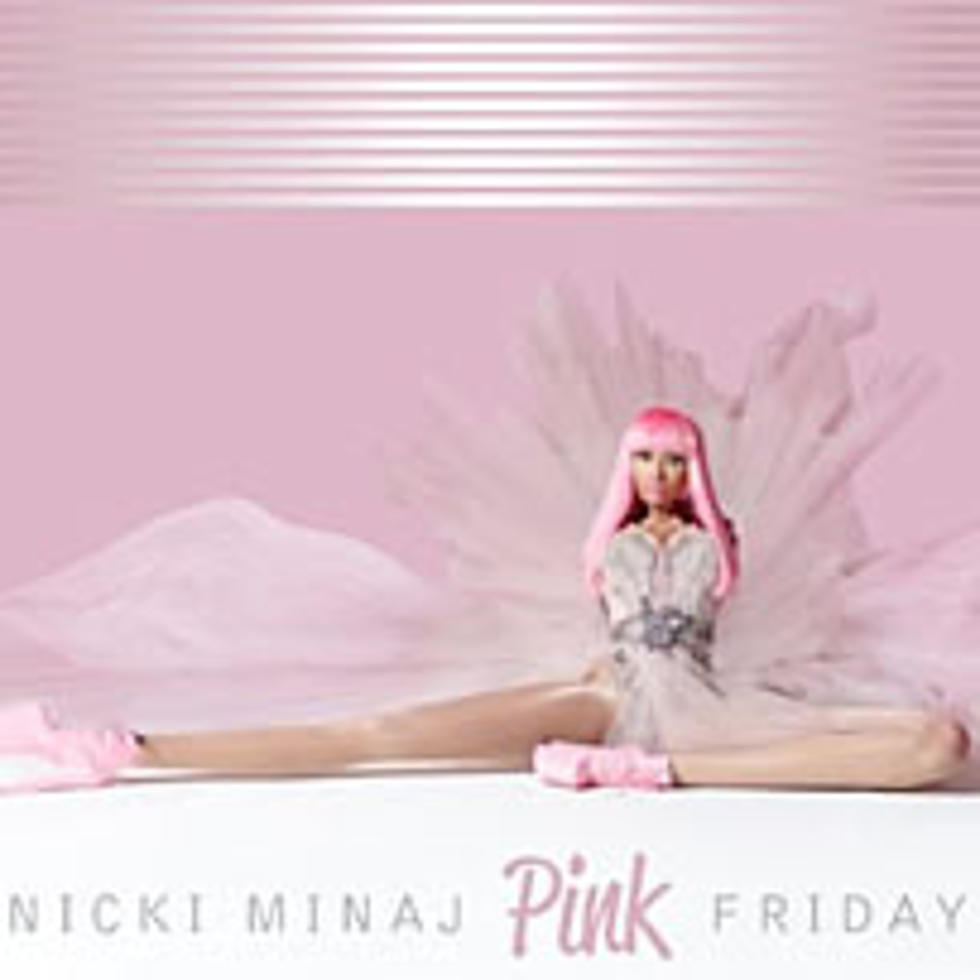 Nicki Minaj Reveals 'Pink Friday' Tracklist
Amazon
With its Nov. 22 release date rapidly approaching, Nicki Minaj has finally revealed the tracklist for her debut album 'Pink Friday.' The much-anticipated record is a definite make-or-break moment for Minaj and it appears that she is riding with relatively little assistance when compared to most major rap albums released in 2010. As it stands, the only official features on the album will be from Eminem and Drake. The poppy 'Check It Out,' which features Black Eyed Peas honcho Will.i.Am, will only make it as a bonus cut.
The Eminem feature will be on a track called 'Roman's Revenge' -- an apparent battle of alter egos that pits Minaj's Roman Zolanski versus Eminem's sadistic Slim Shady. As for the Drake feature, Young Money is remaining silent on which track he will appear on.
The biggest question facing 'Pink Friday' remains how Minaj will balance her hip-hop and pop tendencies to create something that pleases her eclectic fanbase. She has promised both pop hits and hard spitting rap music on the same record, but every sample thus far has been far more Top 40-oriented than much her beloved mixtape and feature work over the past two years.
Here's the full 'Pink Friday' tracklist:
1. 'I'm The Best'

2. 'Roman's Revenge' (feat. Eminem)

3. 'Did It On 'em'

4. 'Right Thru Me'

5. 'Fly'

6. 'Save Me'

7. 'Moment 4 Life'

8. 'Here I Am'

9. 'Dear Old Nicki'

10. 'Your Love'

11. 'Blow Ya Mind' (Deluxe Edition Bonus Track)