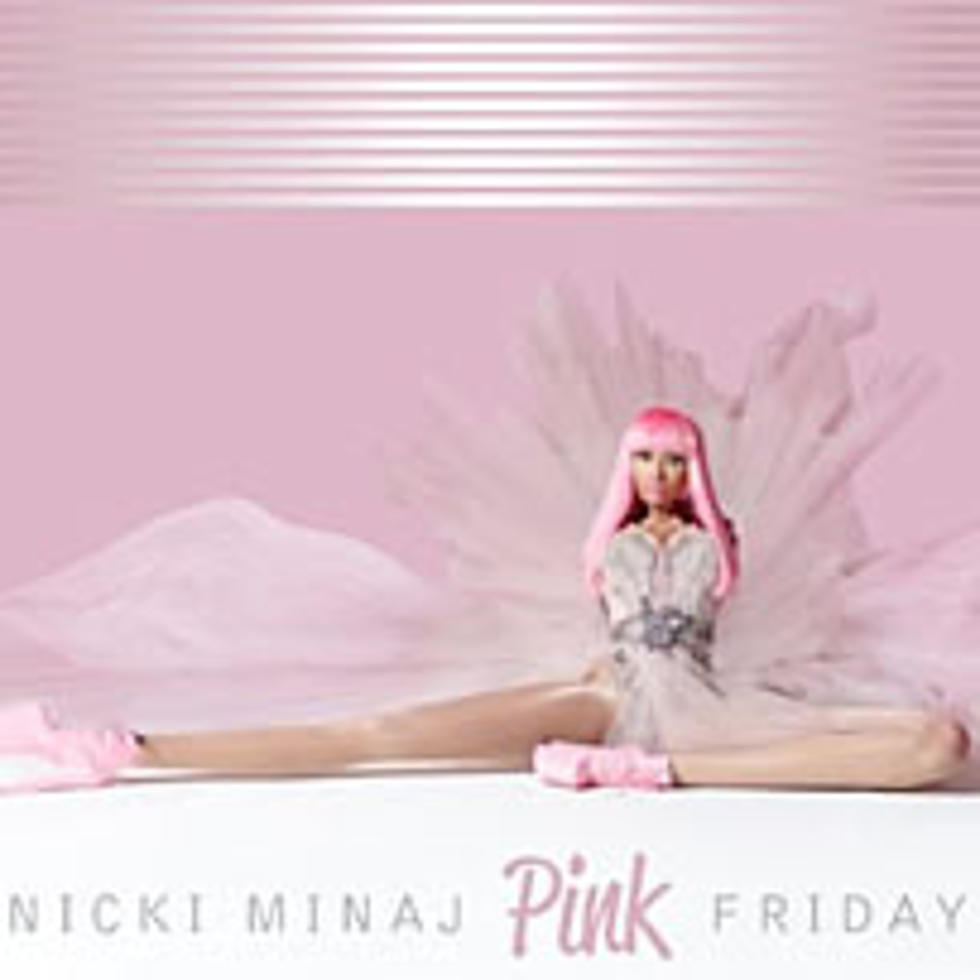 Nicki Minaj's 'Pink Friday' Certified Platinum
Amazon
After generating a few months worth of buzz around her debut album 'Pink Friday,' Nicki Minaj has been successful in delivering a chart topper to her nation of Barbies. 'Pink Friday' went gold in mid-December with over 500,000 units sold, and at the top of the new year, the album has been certified platinum by the RIAA. Album sales for 'Pink Friday' have soared past Jay-Z's 'Greatest Hits' and Kanye West's 'My Beautiful Dark Twisted Fantasy,' both of which were also released on Nov. 22.
Following the album's release, there were a few naysayers, including Minaj's former manager Debra Antney, who essentially called the album 'terrible,' but hey -- numbers don't lie. According to RapRadar, Minaj is the first New York rapper to score a platinum debut album since Lloyd Banks. Eminem's 'Recovery' and Drake's 'Thank Me Later' are the only other rap albums released in 2010 to have reached platinum certification, so Minaj is starting 2011 off right for the genre.
Following 'Pink Friday's' release, Minaj has been actively promoting the album with performances and appearances across the States. She rang in the new year with a legion of fans at Miami's Mansion nightclub on Dec. 31.
Watch Nicki Minaj's 'Right Thru Me'
if(typeof AOLVP_cfg==='undefined')AOLVP_cfg=[];AOLVP_cfg.push({id:'AOLVP_652280553001','codever':0.1,'autoload':false,'autoplay':false,'displaymnads':true,'playerid':'89761511001','videoid':'652280553001','width':476,'height':357,'playertype':'inline','stillurl':'dynamic','videolink':'#','videotitle':'dynamic','videodesc':''});