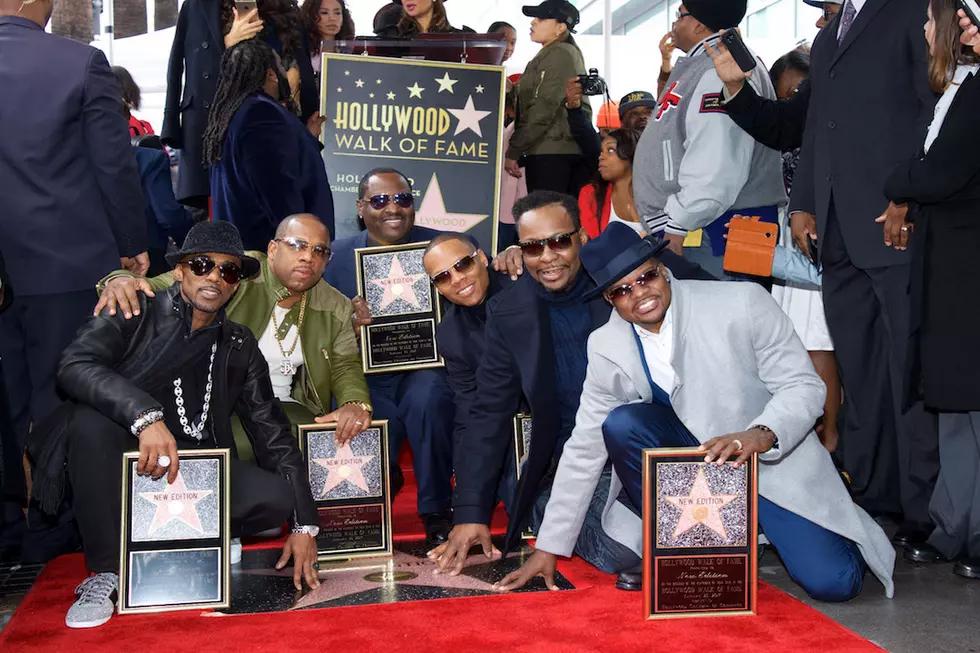 New Edition Honored With Star on Hollywood Walk of Fame [VIDEO]
Earl Gibson III, Getty Images
The boys from Roxbury have truly made it. New Edition finally received their star on the Hollywood Walk of Fame on Monday (Jan. 23). An estimated 1,500 fans came out to the event, according to reps with the Walk of Fame.
All six members of the legendary R&B group were on hand for the ceremony. Ronnie DeVoe, Bobby Brown, Ricky Bell, Michael Bivins, Ralph Tresvant and Johnny Gill were deeply honored by the recognition.
"Our friendships, our relationships go so far back before New Edition," said Bell with his N.E. brothers behind him (quotes via Essence). "We came together because we had a passion and a desire to do something. It was simple, it was just to sing, just to dance, just to make some girls scream."
True indeed. For over 30 years, New Edition have successfully made the ladies scream as a group and solo artists as well. The R&B group's musical story will be retold on BET's three-part miniseries The New Edition Story, which airs tonight on 9PM ET.
Congratulations to New Edition on their honor. Check out the video below.
New Edition Receive Star & Ready To Record New Music