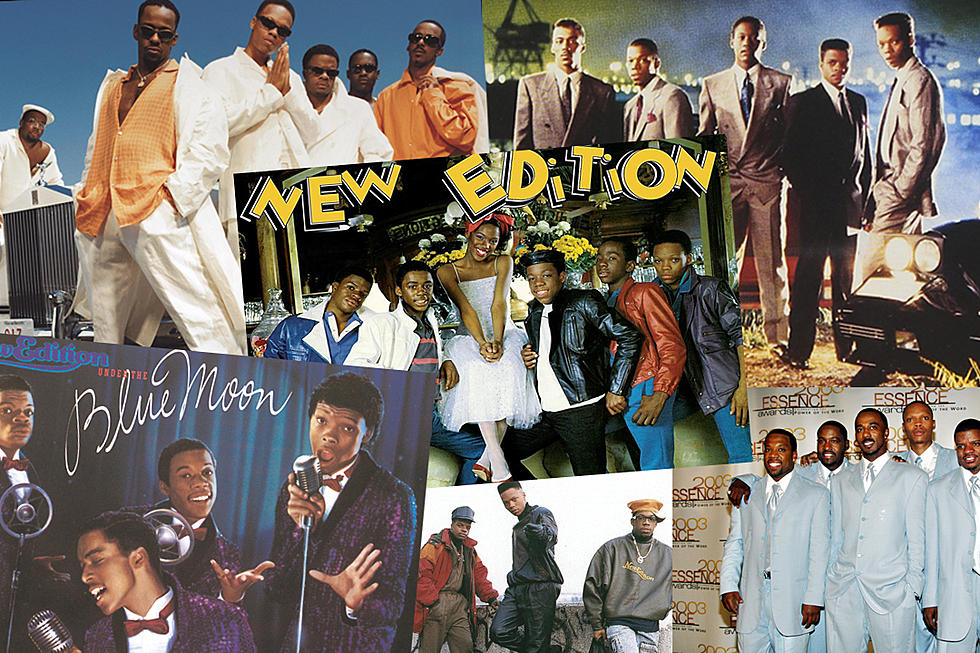 New Edition Lineup Changes: A Complete Guide
MCA / Getty Images
Longevity is probably the easiest way to gauge a group's success, but when that group can change members, or some branch off and do individual projects, it shows just how accomplished they really are. Especially if everyone is able to reunite later on down the road.
In the R&B space, whether it's today or yesteryear, very few groups have fallen into this category, but New Edition does.
Ever since Michael Bivins, Ricky Bell, and Bobby Brown started a group in Boston's Orchard Park Projects with two other kids, the group has seen line-up changes like no other.
Now, fast-forward to 2018 and the group couldn't seem more divided, because in late April Bivins said the New Edition Tour, which would've included the casts of BET's The New Edition Story, is canceled.
Rumors are circulating about the cause of the group's latest divide is over the New Edition trademark. Currently, Ralph Tresvant and Johnny Gill own the NE trademark and are allegedly refusing to add the others members onto the paperwork.
Hopefully, the men will patch things up and hit the stage together soon, but in the meantime, we ranked every New Edition line up throughout the years with all the information you need to know about the group's shakeups.
New Edition 101: The Ultimate Guide to 35 Years of New Edition Lineups