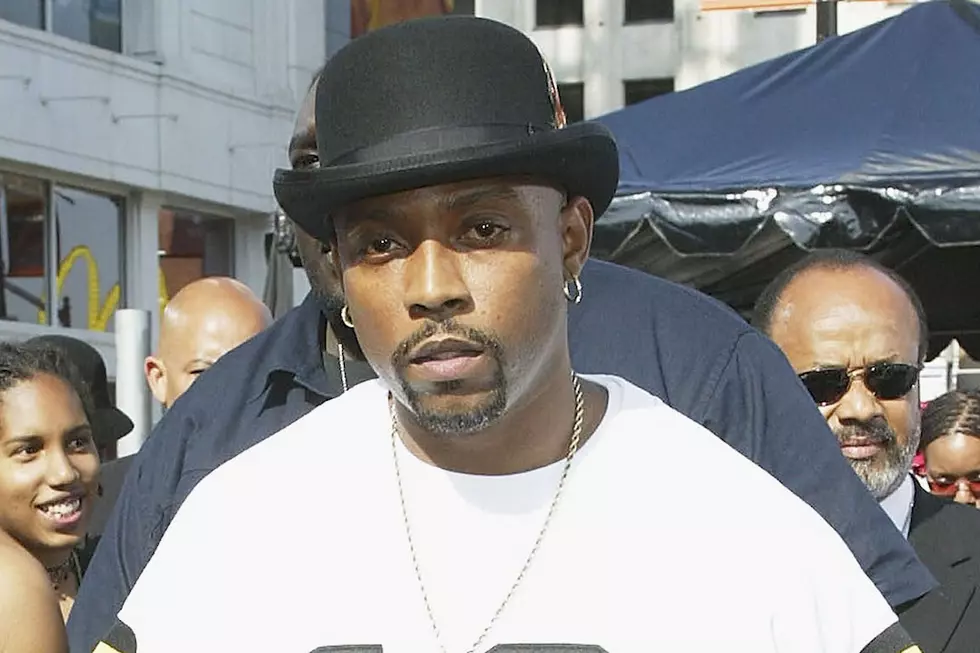 Nate Dogg's Music Still Generating Royalties Seven Years After His Death
Frederick M. Brown, Getty Images
Seven years after Nate Dogg's death, the late hook king's music is still generating cash for the family.
In a TMZ report, Nate Dogg's family are receiving funds from his music catalog. According to documents, $225,000 is being divided up among nine family members.
His widow, LaToya Calvin, is receiving a stipend of $30,000, while his son, is getting $11,666. There are seven other family members who are getting $8,333 each.
Nate Dogg, whose real name is Nathaniel Dwayne Hale, passed away on March 15, 2011 at the age of 41. The Grammy-nominated singer died from complications caused by two strokes in 2007 and 2009. Despite the support of his family members, including his cousin Warren G, Nate was never the same after the strokes, which damaged his body.
"It's rough. That was one of my dawgs...my brother to me," Warren G told HipHopDX in 2017. "I don't get sad about it. I keep him alive. He wouldn't want me sitting up here on some sentimental s---. He be like, 'N----, blaze that s--- up and get it crackin'. You know what it is."
When Nate Dogg died back in 2011, he left no will and had about $200,000 in real estate investments.
Meanwhile, outside of the music, Nate's son Nathaniel, a former Montana State University football player, was sentenced to probation back in February after pleading guilty to distributing the prescription drug Xanax last year in Bozeman, Montana.
In April 2017, Nathaniel, along with his accomplice, was arrested and charged with multiple felony drug counts, after selling Xanax to an undercover officer. A judge also ordered Nathaniel to a $2,500 fine to the Missouri River Drug Task Force and to complete 100 hours of community service.
50 Greatest West Coast Hip-Hop Artists of All Time