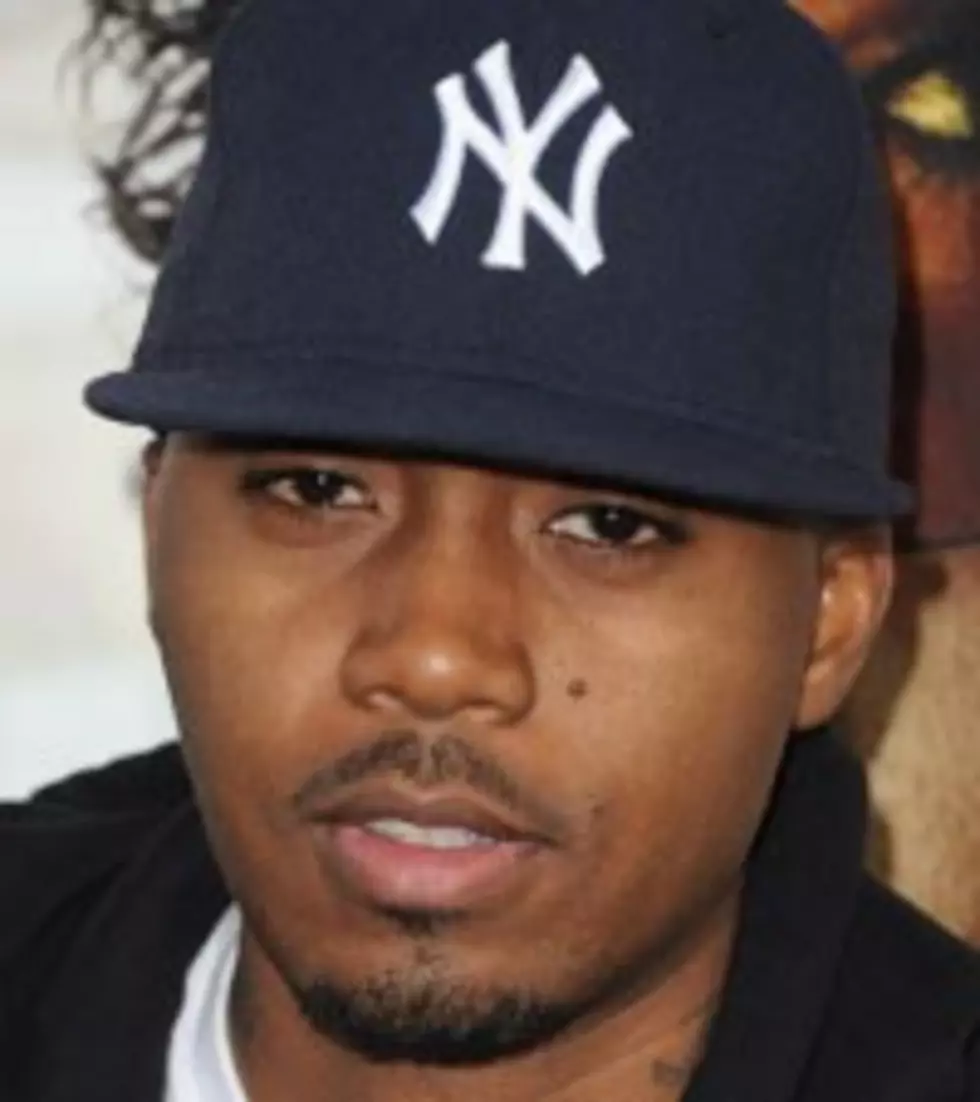 Nas Denies Sex With Foxy Brown, Beef With Jay-Z
Getty Images
While Nas hasn't quite built a Twitter profile like social networking savants Kanye West, Fabolous or Drake, the Queens rap legend opened himself up to questions via the platform Wednesday, addressing his relationship with Foxy Brown, the recent death of Amy Winehouse and his history of beef with former rivals Jay-Z and Cormega.
"Ask me something raw!!!" the typically private MC tweeted on Wednesday (August 3), with the hash tag #AskNas, which he has used in the past, inviting a barrage of questions about his personal life. While his answers were not particularly long-winded, Nas revealed that he never had sex with former collaborator Foxy Brown, and has yet to cover up the tattoo of his ex-wife Kelis, writing, "Not fully. I changed it a lil bit."
Waxing nostalgic on the subject of the tragic death of singer Amy Winehouse, Nas wrote, "Amy was my sister. Genuine person who spoke her mind & didn't give a F---! We shared the same bday! We was planning a party this Sept 14th! I gotta celebrate for her!"
The 'Ether' rapper also confirmed that he and Jay-Z are "still cool," and that his previous beef with fellow Queensbridge MC Cormega is done. "Beef is some corny s---. We grown. That was my guy from way back. Shouts to Mega."
Amidst his answers regarding beef, death, sex and the dissolution of his marriage, Nas found time for a couple of wisecracks, quipping that he would simply "smile" if he ran into hip-hop critic Bill O'Reilly on the street, and sidestepping a request to weigh in on hip-hop heavies Rick Ross and Fat Joe, responding "Them some big n&ggaz. Shouts to them."
Nas is currently hard at work on his highly-anticipated 10th album, 'Life Is Good.'


Watch Nas and Damian Marley's 'As We Enter'