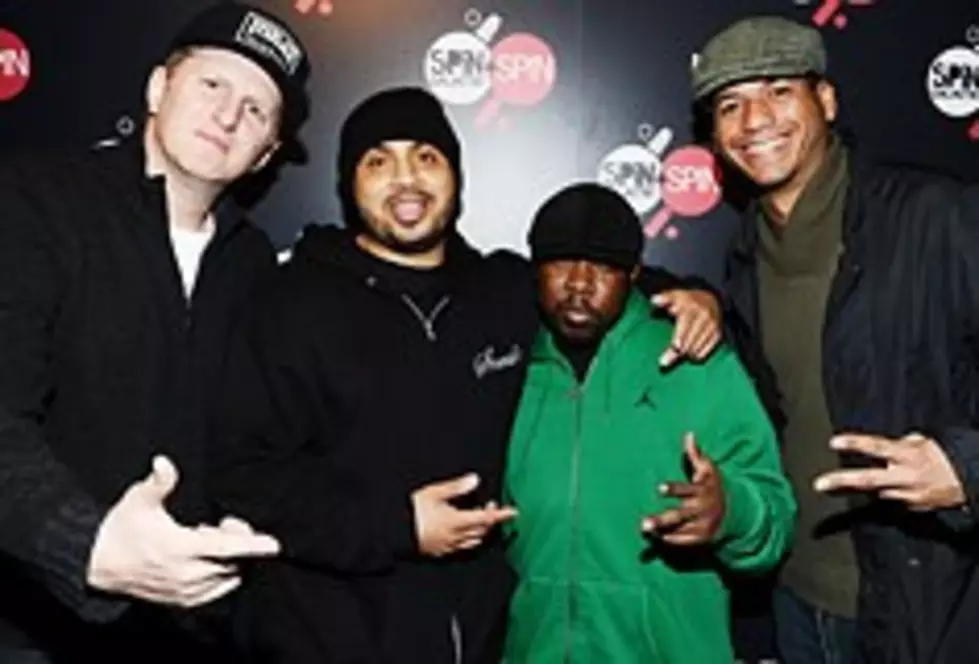 Michael Rapaport Responds to Tribe's 'Bulls–t' MTV Interview
Michael Buckner, Getty Images for Bing
Actor-filmmaker Michael Rapaport, the director of the controversial A Tribe Called Quest documentary, 'Beats Rhymes and Life: The Travels of a Tribe Called Quest,' has addressed the group's recent MTV interview, in which they accused the film's producers of malicious intentions and failing to honor their requests.
Rapaport, a longtime Tribe fan and notable hip-hop figure in his own right, finally came clean regarding his dispute with the group, his alleged refusal to give them producer credits on the film and their general lack of cooperation throughout the process.
"Yeah, well, producers usually produce something," the 'Zebrahead' and 'Higher Learning' actor said bitterly. "Q-Tip in my opinion has gone out of his way to make this as difficult a process as possible. They never asked about being producers until the 29th hour when my final cut was handed in. Then they said, and this is the exact truth, 'We won't sign off on the final cut until we are given producer credits and our managers are given producer credits.'"
Rapaport went on to further outline reasons for denying the group producer credits, claiming they had nothing to do with the production and requested edits that hurt the film.
"Now, my real opinion on why they shouldn't be given producer credits is number one, they didn't produce s--t for the movie," he continued. "Number two, why would you want to take a producer credit on something you didn't produce? Number three, yes, it could potentially seem like a reality show or propaganda if you get a producer credit on something that is about you. I said, 'If I keep this scene in there or that scene in there it's a better story. It's a better articulated, well-rounded story.' They said, 'You're gonna have to bite the bullet on this one. We don't want that scene in there.'"
The film vet and diehard hip-hop lover concluded the interview by pointing out the contradictory statements Tribe has made, now that the film has been picked up for distribution by Sony Pictures.
"The wackest, most peculiar thing about that bulls--t MTV interview they did was when they said, 'We love the movie. We think it's an amazing movie. We want people to go see it.'" Rapaport said. "Well, if you want people to go see it, what the f--k are you doing on MTV trying to disrespect me and the movie? You're embarrassing and s--tting on yourself by even going up there and doing that."
'Beats Rhymes And Life: The Travels of A Tribe Called Quest,' hits theaters July 8.
Watch A Tribe Called Quest's 'Stressed Out'
if(typeof AOLVP_cfg==='undefined')AOLVP_cfg=[];AOLVP_cfg.push({id:'AOLVP_884247107001','codever':0.1,'autoload':false,'autoplay':false,'displaymnads':true,'playerid':'89761511001','videoid':'884247107001','width':476,'height':357,'playertype':'inline','stillurl':'dynamic','videolink':'#','videotitle':'dynamic','videodesc':''});

Download A Tribe Called Quest Songs | Buy A Tribe Called Quest Albums