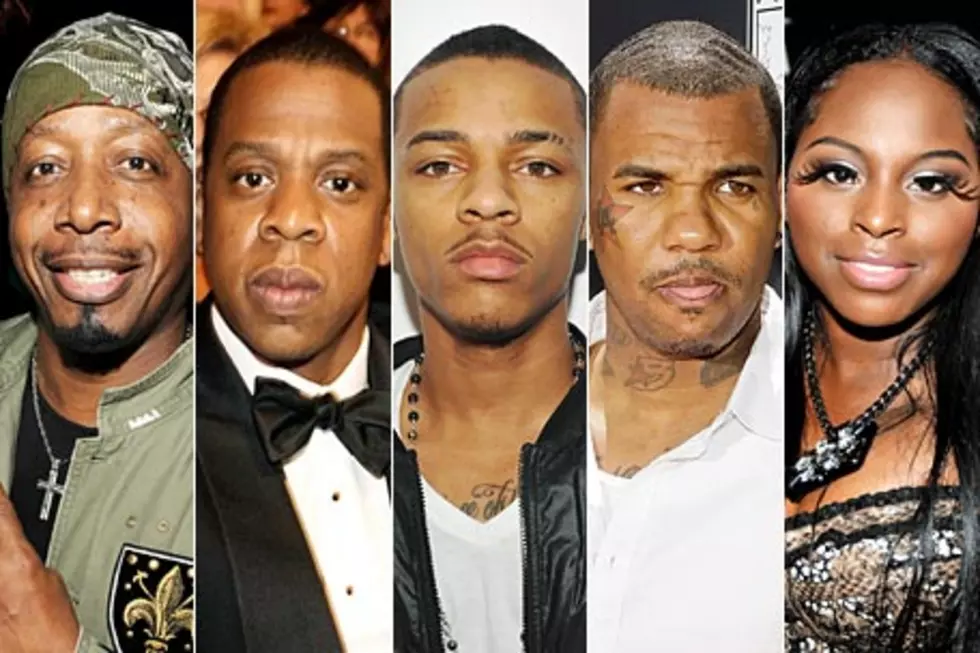 MC Hammer + More — Top Five Tweets of the Week
WireImage (3), Getty Images, WireImage
In this week's round-up of the Top Five Tweets of the Week, MC Hammer gives a date for his Jay-Z diss track, while The Game and Bow Wow sound off about BET's Top 10 Rappers of the 21st century. And then Foxy Brown and her now ex-boyfriend Mousey put an end to their relationship via Twitter.
2. @BowWow (Bow Wow): Rappers be flippinout bout the #top10rappers list. Stop crying if you ain't make it, write some better s--- N----
3. @thegame (The Game): F#ck a top ten list tho, I'm just feeding my kids & taking care of my family & my n-ggaz.....no complaints from this way. I'm livin it!!!
4. @FoxyDonDiva (Foxy Brown): I smell JUDAS...is that you boy?...Mouse U Rat bastard tryna "get cheese" off my name! N-gga hate til' yall BLUE in the face!
5. @mousey_baby (Mousey Baby): ALL FOXY FANS, MEDIA ETC I'M NOT MAD!! She's angry I always tell her use her energy to make a record not this. [Y'all] just pray for the lil fox.