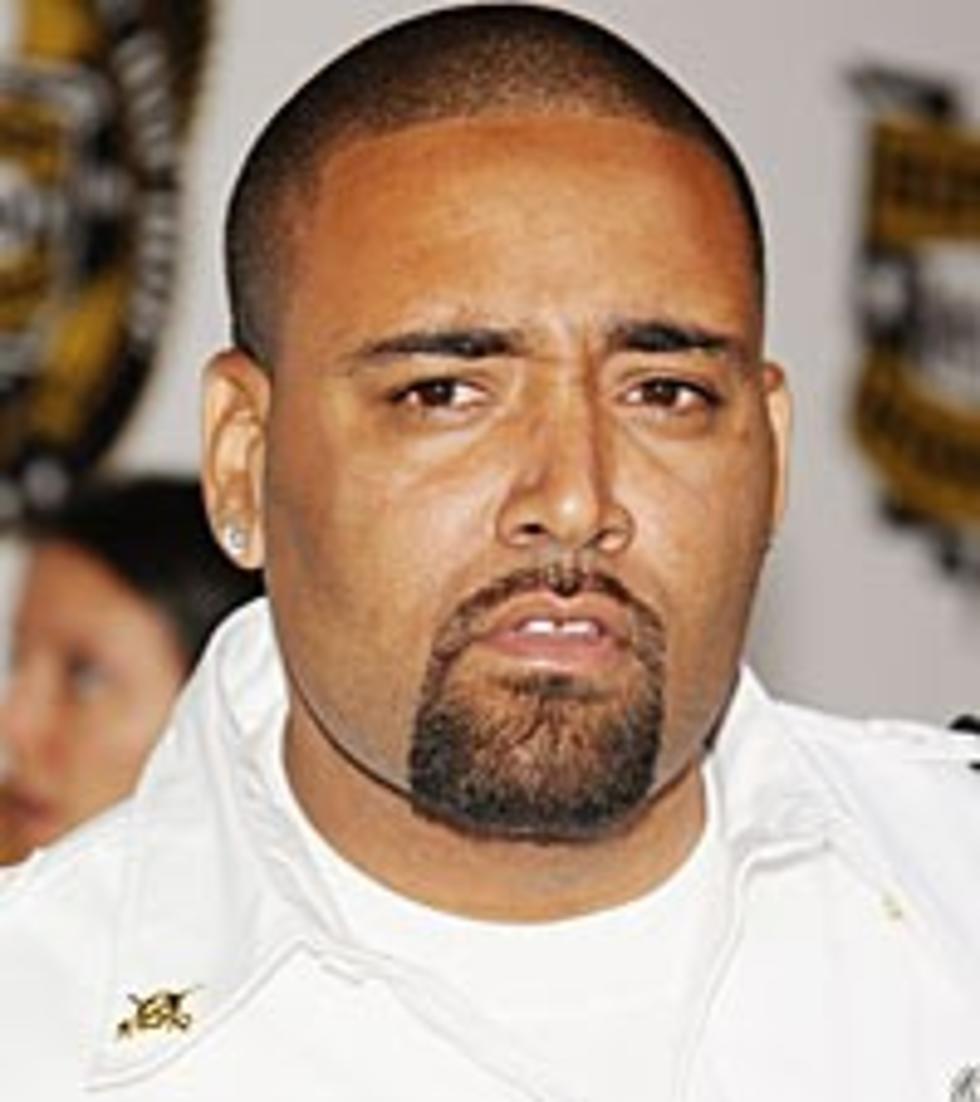 Mack 10 Sued for Unpaid Studio Bill
Bryan Bedder, Getty Images
If rapper Mack 10 wants to get some studio time, he's going to have to pony up $2,000 first. The West Coast MC recently became the subject of a lawsuit filed by Rodger Carter, who alleges that Mack skipped out on a bill totaling $2,165.
According to TMZ, Carter, owner of the Doghouse Studio in Los Angeles, filed a suit against Mack, born Dedrick Rolinson, last month in Malibu. The suit states that the rapper racked up nearly 30 hours worth of studio time, at $75 a pop, then failed to pay up. However, Mack revealed to the website that the whole thing has been cleared up, and that he has been recording at Doghouse for the past month. Carter has yet to confirm whether or not he has received payment.
Unfortunately, this isn't the first time Mack has been the focus of legal action for unpaid bills. Last year, producer Ervin "EP" Pope filed a $100,000 lawsuit against the 39-year-old and his label, Hoo Bangin', for unpaid royalties on the tracks 'Big Balla' and 'It's Your Life,' both off his 2009 release 'Soft White.' Mack had previously stepped away from the label to deal with personal issues, but has since reinvigorated the imprint signing fellow West Coasters Glasses Malone and Xzibit.
Mack has yet to drop his tenth solo studio album, '2000-1-0.' His joint effort with Glasses Malone, 'Money Music,' is set to drop in April.


Watch Mack 10's 'Mirror Mirror'
if(typeof AOLVP_cfg==='undefined')AOLVP_cfg=[];AOLVP_cfg.push({id:'AOLVP_74982369001','codever':0.1,'autoload':false,'autoplay':false,'displaymnads':true,'playerid':'89761511001','videoid':'74982369001','width':476,'height':357,'playertype':'inline','stillurl':'dynamic','videolink':'#','videotitle':'dynamic','videodesc':''});