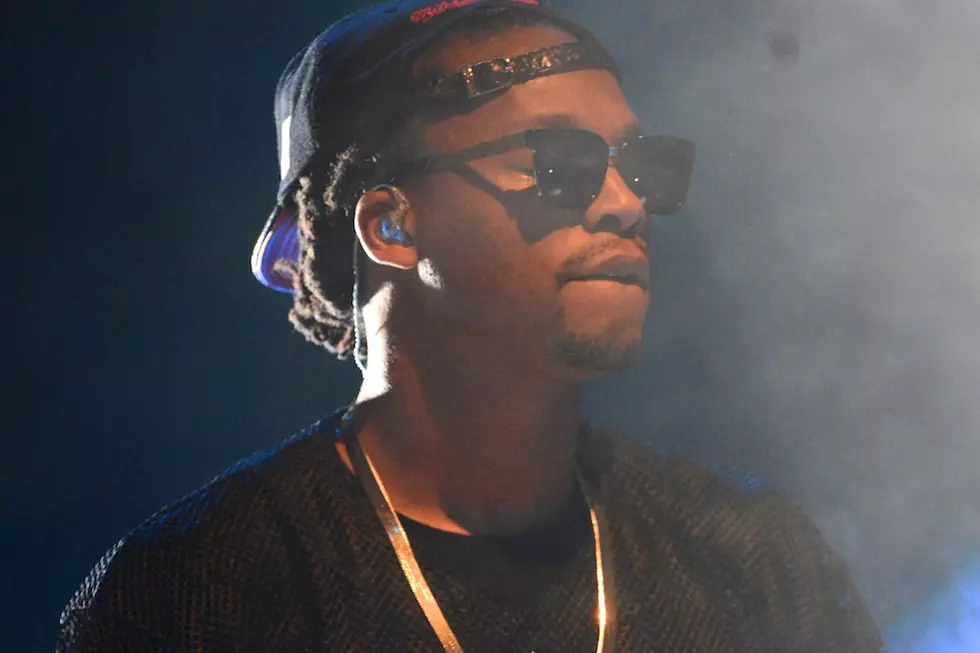 Lupe Fiasco Sends Love to His 'Big Bro' Kanye West [WATCH]
Jason Davis, Getty Images
Lupe Fiasco made sure to show love for his "big bro" Kanye West during a show in Sacramento last night (Nov. 22).
On Monday, Kanye was hospitalized for erratic behavior. It's since been revealed that Dr. Michael Farzam called police to get Kanye because he was suffering from "temporary psychosis due to sleep deprivation and dehydration."
Lupe Fiasco talked specifically about the psychological effects of being a musician.
"When you not performing, you thinking about performing," the rapper said. "And when you not thinking about performing, you performing. When you not performing, you recovering from performing. When you not recovering from performing you gotta prepare yourself to perform again. That's hard."
He went on to admit that sometimes Kanye can say some eyebrow-raising things but in the end, he appreciates his mouthpiece and has love for him because he's from Chicago.
"We want to send prayers out to my big bro Kanye. He say a lot of goofy shit sometimes, but he from Chicago, so it don't even f---ing matter, and I wish a n--- would say something," Lupe said. "Show you what this Chi-Raq shit really about."
He later said he was just joking about the "Chi-Raq" comment but on a serious note, wants people to support 'Ye if his music has ever spoke to them on a personal level. Fellow Chicago rapper, Chance the Rapper, who recently cancelled his European tour dates for personal reasons, also sent a special prayer out to Kanye yesterday.
You can watch Lupe's comments above.
See Worst to First: Every Kanye West Album Ranked