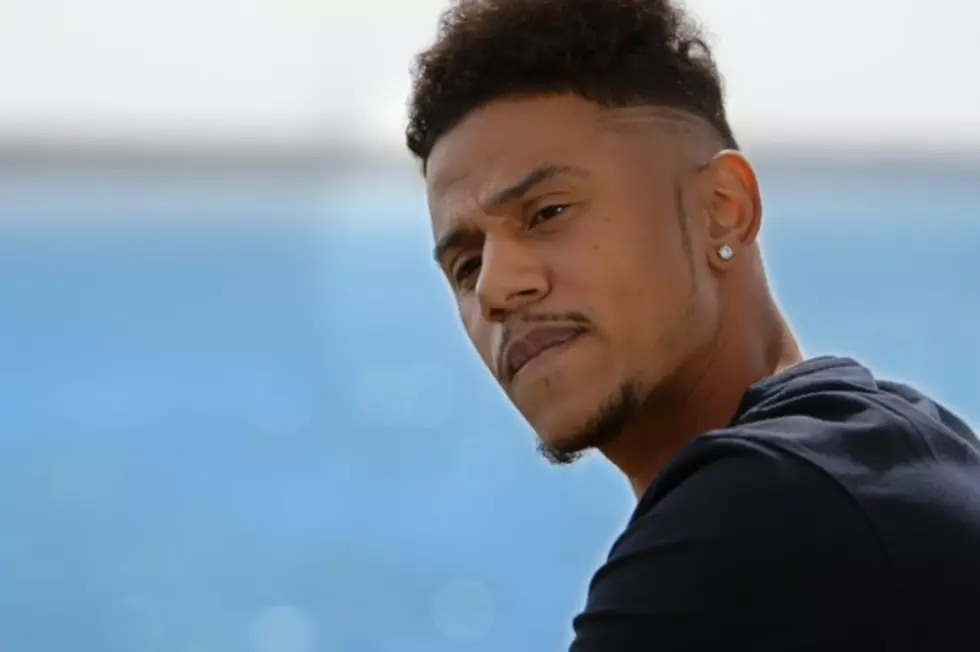 'Love & Hip Hop Hollywood' Season 3 Premiere Recap: Fizz and Nikki Are Done
VH1
While we're still getting over the craziness of Love & Hip Hop Atlanta, it's time to direct our attentions to Hollywood. The third season of Love & Hip Hop Hollywood kicked off last night (Aug. 15), and it definitely didn't hold back on the drama.
Let's kick things off with Fizz and the two women in his life -- Nikki and Moneice. Although he made it clear that Moeniece and him and are just friends and co-parents to their son Cameron, you couldn't help but question things when we found out that he's living at Moenice's since he was evacuated from his home due to a gas leak. Awkward much? They did seem to get along--after laying down the ground rules for the house. Despite how good things were at home, Fizz still had some things to deal with on the Nikki end. Although he expressed to Nikki that he wanted to build a more exclusive relationship with Nikki, Fizz failed to mention his current living situation. But of course, Moeniece made sure that Nikki knew the information. So when Teairra Mari brought the two together to hash out their problems, things went to another level when Moeniece also shared that she wanted a vile of Fizz's sperm.
Nikki was blown away by the information and had to confront Fizz about it; and Fizz felt blindsided by Nikki's confrontation. And even after explaining why he was staying at his baby mama's house, Nikki just wasn't having it and left Fizz in the dust -- with a plant and throwing down the news about Moeniece wanting him to father her next child.
Moeniece might be on good terms with Fizz, but she's still boiling over her fight with Brandi at the season 2 reunion show. And while people tried help squash their beef, they started fighting again. And getting Brandi and Moeniece in a ring takes Love & Hip Hop fights to another level.
Longtime player Ray J and his lady love, Princess, announced they were tying the knot this season. And although they look so much in love, his mother wanted to make sure that he was protected in case it doesn't work out. So she gave him a prenup for Princess to sign. Of course, Princess was offended and didn't want to have anything to do with that.
Hopefully that'll resolve itself over the course of the season.
And finally, Willie and Shanda went through a lot last season with their financial issues and Shanda's return to the pole. However, last night's premiere showed that the couple was in a better place. It was so good that Shanda wanted to get back into the studio with Blaze, who once made a pass at her. Although Willie ended up trusting her, Shanda didn't expect to meet Willie's ex, who claimed that they've still been sleeping around. And while it could have been a hoax, the woman had proof.
Did Willie cheat on Shanda? Or is this just another case of jilted exes who can't let go? Tune in next week to find out.