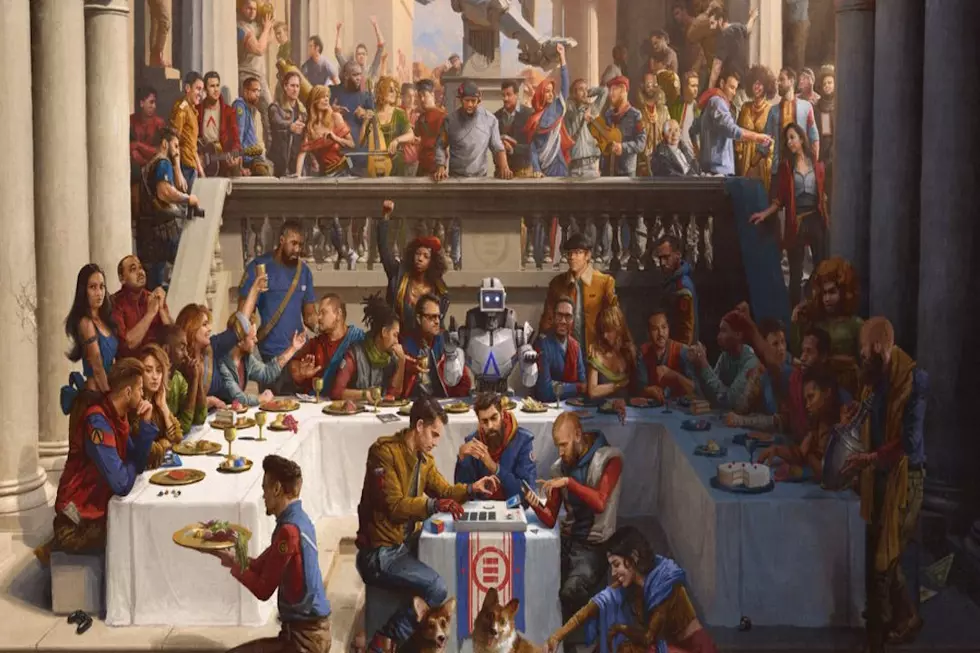 Logic Scores His First No.1 Album With 'Everybody'
Def Jam
A big congrats goes out to Logic for scoring his first No.1 album with Everybody.
Nielsen Music reports that his LP knocked Kendrick Lamar's Damn. fromthe No.1 spot on the Billboard 200 charts. Damn. has held that coveted position for three straight weeks.
Everybody moved 247,000 units in its opening week, with196,000 of those units coming from traditional album sales. In comparison, Logic's last LP The Incredible True Story sold 118,000 in its first week.
But despite the impressive numbers and being the biggest he's ever been at this point of his career, the DMV rapper said he'll only release one more album called Ultra 85.
"That's going to be the last one," he told Genius. "Everything with my life has been so f------ serious, and it's been a f------ message. And that's not to say there won't be a message and whatever, but I just want to end everything with a really big bang and get the f--- out of here."
See 100 Hip-Hop Facts That Will Blow Your Mind