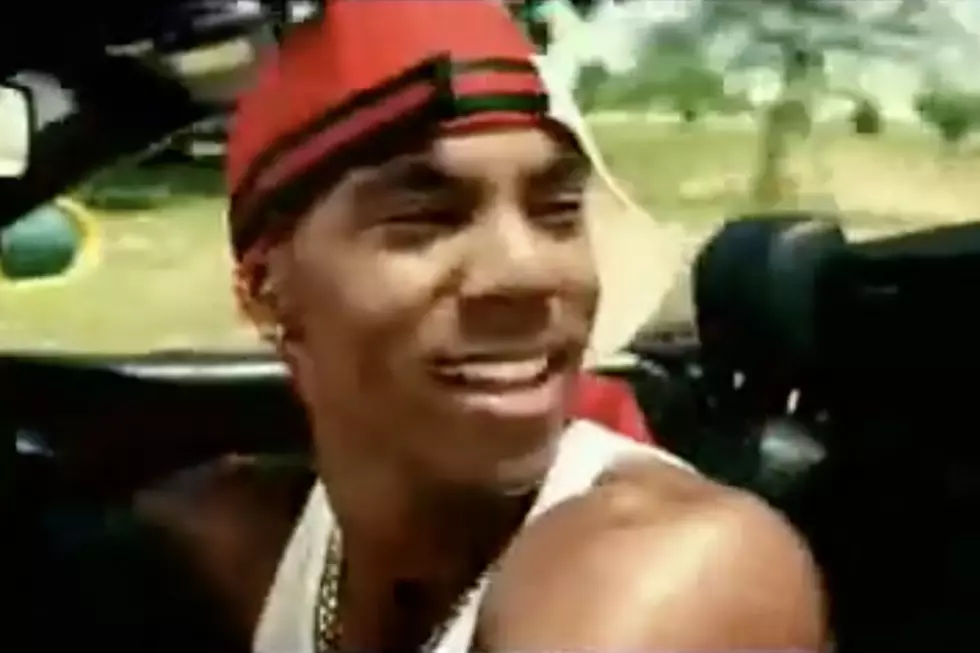 Lil Zane – 'Callin' Me' Feat. 112: Throwback Video of the Day
YouTube
There's no question that the late Tupac Shakur had a major influence on rappers before and after his unfortunate death in September 1996. Among them is Atlanta-bred rapper Lil Zane.
Lil Zane became a major rap star who drew comparisons to 2Pac with his song and flashy video for Callin' Me" featuring R&B group 112. In the clip, the charismatic rapper is living his best life as he flying in private jets and riding speed boats in Miami.
The video culminates to a boat party with a bunch of A-list celebrities including fashion designer Karl Kani, actor Mekhi Phifer and, of course, 112 who helps Zane out on background vocals.
Lil Zane had a good run with "Callin' Me." The song spent five weeks at No. 1 on the Billboard Hot Rap Songs chart. His debut album, Young World: The Future, sold a modest 400,000 copies, but it didn't lift Lil Zane's rap career any further.
Watch Lil Zane's 'Callin' Me' Video Feat. 112
The stigma of being a 2Pac wannabe may have put his career in a stalemate. In 2012, when The Game was asked to name some of the wackest rappers in the rap industry, he mentioned Lil Zane. This prompted Lil Zane to respond to Game (as well as Tyler, the Creator) with a vitriolic freestyle over the instrumental of JAY-Z and Kanye West's song "N----s in Paris."
"The reason why I recorded it was basically just standing up for myself. But, really, there is no beef," he told HipHopDX in 2012. "I did what any other man would've done. I'm not a troublemaker; I don't go around starting things. But, I do defend myself."
"It's like this, me and Game is cool. If you watch the interview he said that, 'Yo, Z's cool, he helped me out a little bit in the beginning of my career.' So, there's no bad blood between me and Game. We cool as far as I'm concerned," he continued. "I felt like people are entitled to their opinion. We cool, but my friend felt like I wasn't a good rapper to him. So I felt like, 'Alright, well, I'ma show my friend that I'm a better rapper than him – or just as good.'"
"So it was just like that, man. It was really just on some 'I gotta stand up for myself.' If I don't stand up for myself, who else will? And I got fans out here too, so I felt like I had to respond," he added.
Lil Zane, whose real name is Zane R. Copeland Jr., is still rapping. On 4/20, the official smokers' holiday, the 36-year-old rhymer dropped his new single called "Weed Lady" featuring Lil Scrappy. You can check out the song below.
Listen to Lil Zane's "Weed Lady" Feat. Lil Scrappy
15 'I'm All Grown Up' Albums