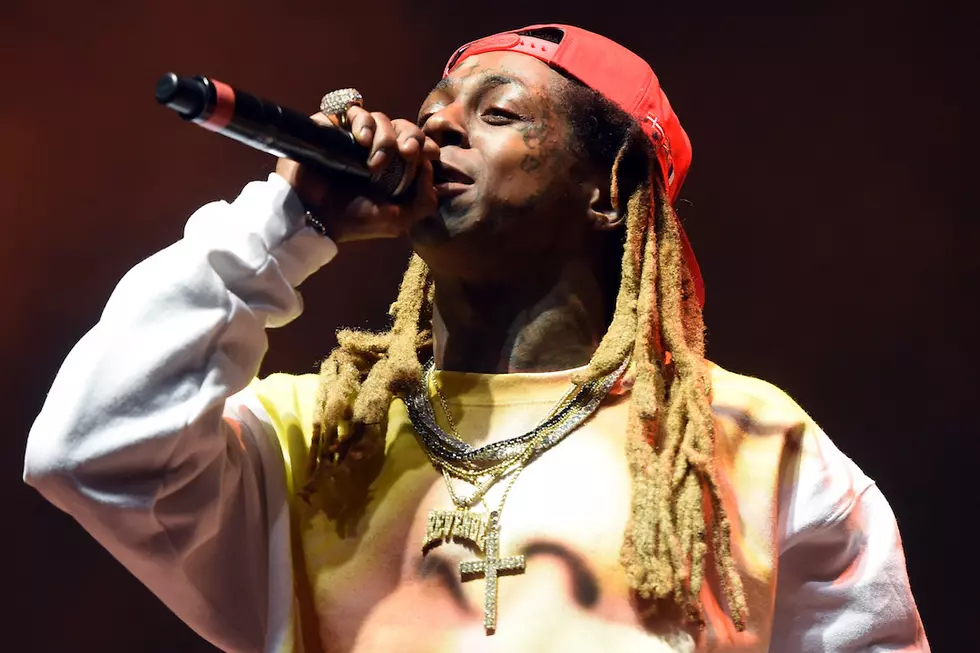 Lil Wayne Skips South Carolina Concert After Refusing Security Check
Kevin Winter, Getty Images
Lil Wayne has been a no-show at his concerts before -- usually because of an illness or a seizure episode. But for his gig in South Carolina on Saturday (Sept. 30), Weezy arrived at the venue and then he left without explanation.
According to the WLTX19 News, Weezy skipped the concert altogether because he refused to go through a security check. The rap veteran was scheduled to perform as part of the "Fall Ball" concert featuring several big-name rappers.
A rep for the Colonial Life Arena in Columbia, S.C., released a statement on Sunday (Oct. 1) saying that Wayne "elected not to come into the building through the venue's standard safety procedures."
"The safety of its patrons, its performers, and its staff members is and continues to be the number one priority for Colonial Life Arena," the statement reads. "While we regret the artist's decision not to perform, Colonial Life Arena is not willing to bypass its security standards and jeopardize the safety of its patrons, performers, or staff members."
Reps for Lil Wayne had no comment on the matter.
Colonial Life Arena says ticket holders can get a refund starting on Monday (Oct. 2) at 10AM. Refunds are will be available at the point of purchase.
Despite Lil Wayne's absence, the show went on as scheduled with Cardi B, 2 Chainz and Tory Lanez rocking the mic.
25 Rappers Who Have Been Shot