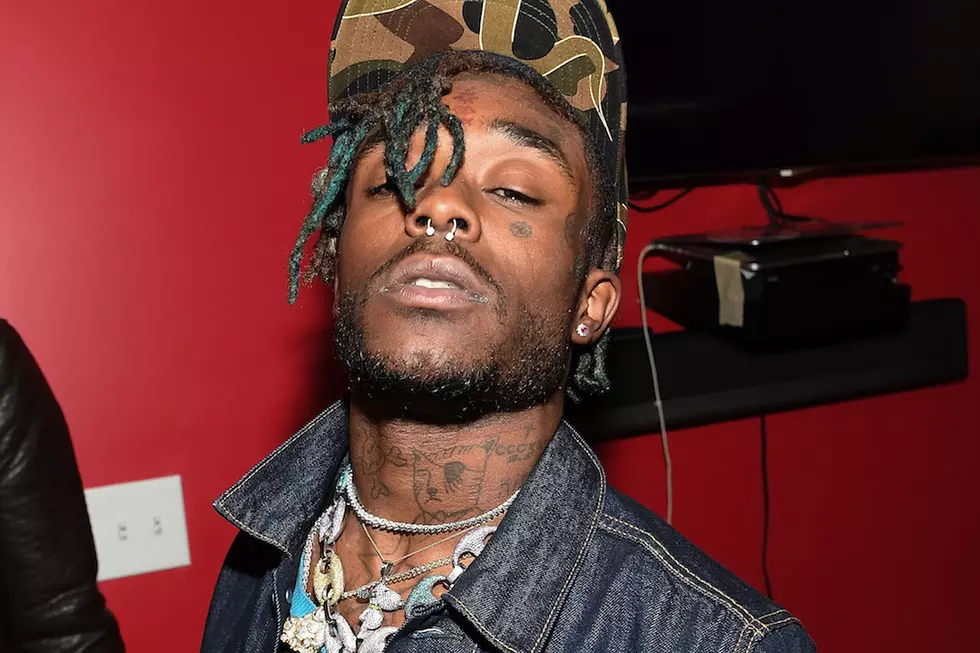 Lil Uzi Vert Drops New EP 'Luv is Rage 1.5′ [STREAM]
Paras Griffin, Getty Images
The fans of Lil Uzi Vert might be disappointed that his Luv Is Rage 2 album hasn't arrived yet, but they'll probably be happy about his new EP.
It's appropriately called Luv Is Rage 1.5 and producers include TM88, DP Beatz and Honorable Court. Plus, song titles are "Boring S---, " "Luv Scars," "YSL" and "XO Tour Llif3."
It's possible that UZI recorded this EP in Hawaii, since he's been staying there to help with creativity and to eliminate distractions. He also took the trip so his crew could experience something fun and new.
"I ain't going to lie, bro, I'm here for a job," said Uzi in an interview with Fader. "I'm here to record my album. I would do that s--- in L.A., but I didn't because my people ... I've never been here and it's cool, it's a blessing, but my friends would never have this opportunity to be here in a million lifetimes. I do't give a f--- about this s---.When I go on stage, that's the only fun I really have."
As far as his next album, Uzi said it wouldn't be long until it's out but for now, you can stream his Luv Is Rage 1.5 EP below.
20 Unforgettable Mixtape Moments of the '00s