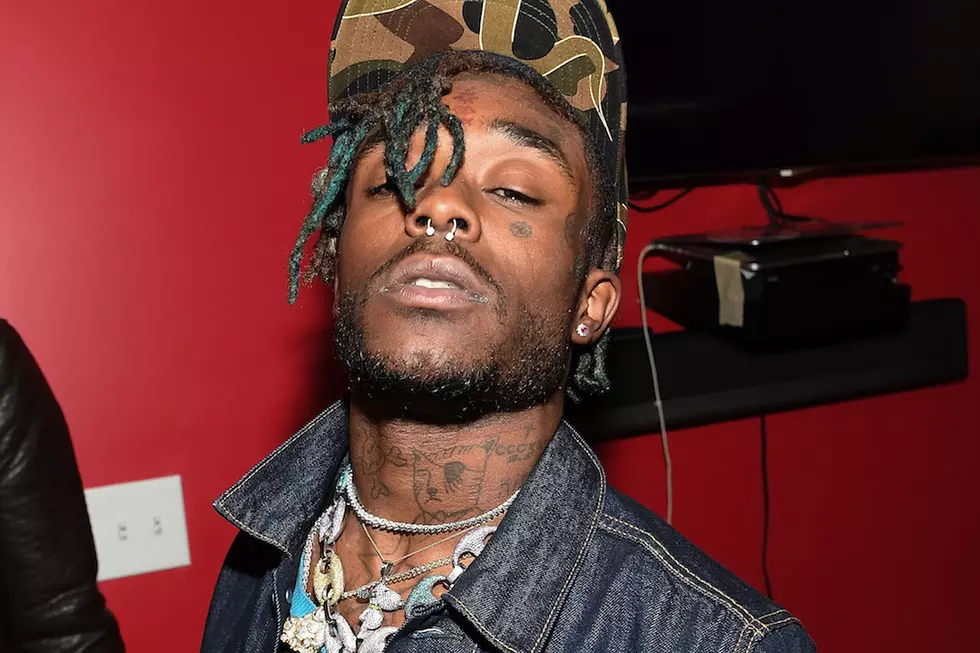 Lil Uzi Vert Addresses Backlash for Wearing 'That' Shirt: 'They've Never Felt These Fabrics Before'
Paras Griffin, Getty Images
Earlier this month, people had a lot to say about Lil Uzi Vert's striped pink and black Valentino shirt, especially Waka Flocka, who said the Philly rapper belongs in the rock and roll category, not hip-hop.
On Sunday (May 21), at the Billboard Music Awards, Sway Calloway asked the 21-year-old about that top and what he thought about all the controversy. According to Vert, a lot of folks aren't familiar with the actual quality of the shirt, which is why they were so appalled, although his response was purely tongue and cheek.
"You know what it is? They've never felt these fabrics before," said the Luv Is Rage rapper.
Afterwards, Vert talked about the shirt he was wearing at the Billboard Music Awards, which was also Valentino and cost $2,400 like the pink and black top.
"You know, this is some good Valentino," he said. "The good stuff."
You can see a clip of that interview above.
30 Awkward Style Moments in Hip-Hop