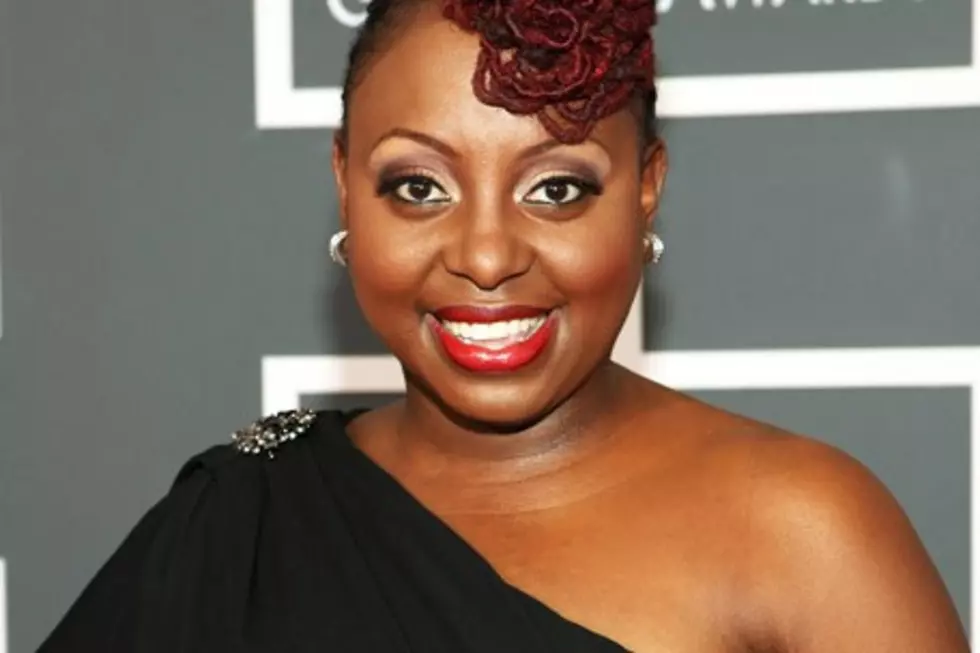 Ledisi Wants Q-Tip Collabo, Talks Life as a Breakdancer
Christopher Polk, Getty Images
Ledisi is not one to conform. The Grammy-nominated singer-songwriter has taken her jazz chops to the world of R&B, hip-hop and soul music. Maybe that's the reason why the New Orleans native has always been a tough artist for the marketplace to nail down. It was during the commercial heights of the neo-soul movement in the early 2000s -- a moment when such headliners as D'Angelo, Erykah Badu and Jill Scott were being hailed as the new standard for rhythm and blues -- that the gifted Ledisi found herself going along for the ride.
But the ambitious vocalist was always more than a tag. Ledisi proved so when she was nominated for a Grammy for Best New Artist in support of her breakthrough 2007 album 'Lost & Found,' a project that not only garnered critical acclaim, but also received consistent radio airplay. With five albums under her belt, Ledisi returns with her new project, 'Pieces of Me,' currently in stores now. The effort is a heartfelt work she calls her most R&B-centered release to date. The BoomBox caught up with the unpredictable vocalist to discuss new music, her love for one veteran hip-hop group, why she was ready to quit the music industry and what it's like to be onstage with Prince.
Going into the new album, 'Pieces of Me,' what was your thought process in terms of musical direction?
Well, 'Pieces of Me' is definitely straight R&B. And its very much hip-hop influenced as well. I worked with Claude Kelly, Ivan and Carvin, Kay Gee, Frank City. Rex Rideout and I executive produced it together and he's also producing on it. John Legend wrote a song for me as well. And Salaam Remi is on it as well... we did a song together. And Jaheim is singing a duet with me. There's a lot of other great people and wonderful things on the new album.
You mentioned Claude Kelly, who has become the go-to songwriter for a lot of pop acts like Christina Aguilera, Britney Spears and Kelly Clarkson. What it was like to work with him?
I wrote the title track for the new album with Claude and Harmony. It's a great song. On this CD I was not really focused on genres of music. I was just doing music. I feel more confident more than ever because I finally know who I am and I what I do. It feels really good. I have a glow. I'm more personable on this album. I'm kind of making my own lane.
I want to take you back to 2000's 'Soul Singer-The Revival.' What was it like to be mentioned with the likes of D'Angelo, Maxwell, Erykah Badu and Jill Scott during the neo-soul era?
I didn't have a clue at that time [laughs]. I always felt like the underdog. I didn't know people were associating me with the artists that you named. I went unnoticed by many in the mainstream, so to hear people now include me with those great artists makes me feel like I had a part in that era. That time was beautiful. I learned a lot about the business side of being an artist. But the spirit of the music was more about the grind of being a soul singer. And the response from the fans was incredible. There are still new people getting on to it.
You won an Outstanding Jazz Album award in 2003 from the California Music Awards for your album 'Feeling Orange But Sometimes Blue: The Jazz Singer.' What was it like going into that jazzier territory?
Everybody was against me, including the people who were creating the album with me. They weren't against the music, they just didn't know what I was doing. There was the question of, "Why do you want to record a jazz album?" They didn't want me to use the term jazz. Everyone was against me, but as soon as I got that California Music Award in my heart I felt really good. Ironically, I didn't start in jazz. I started in pop, classical and hip-hop. Even some of the jazz people hated that album. But what it did was open the ears to the hip-hop community as well.
A lot of your mainstream success came from the Grammy-nominated album 'Lost & Found.' This is when fans really started picking up on you and the urban radio stations got behind that project. What did the success of that album mean for you going forward?
'Lost & Found' was me ready to quit. I was exhausted and singing about being unnoticed and unheard. That was my thought process -- please don't let me become unnoticed. But when I finally put it out and decided to stay in the business and it gets two Grammy nominations, that just blew my mind! It was my first major label album and it was a year and a half of crying about that.
You thought being nominated for a Grammy was crazy. What were you thinking when you found yourself sharing the stage with Prince?
It was beyond words. I'm onstage with Prince and he's nodding to me to follow him as I am singing background. This was my second big background gig. One of the first ones was with Isaac Hayes. I think I'm a horrible background singer [laughs]. But I'm there with Prince! He's like, "Sing" and I'm like, "Huh?" [laughs]. I was too busy looking at him play guitar. And then he's singing with me. It was amazing. When he talks to me I think to myself, "Is this for real?"
You mention your hip-hop influence. Who did you listen to coming up?
I love A Tribe Called Quest. They are one of my favorite groups who mixed jazz and hip-hop together. But before that, I used to break dance and all that stuff. But ya'll wouldn't know that [laughs]. Because people think all I do is jazz. But it's funny how every genre of music wants me in their genre. I have the potential of doing whatever I want to do, if I decide to do it. Everybody just grabs on to whatever sound I'm on and says, "Yes! She can be in this genre." But I didn't grow up that way. I listened to everything growing up. I like Willie Nelson and Patsy Cline and the Beach Boys. That's how I was raised.
I would love to do it [laughs]. I've already gotten a few calls from some hip-hop artists. I don't want to call them out. But one of my favorite hip-hop artists is Q-Tip. I recently had a conversation with him and hopefully we will be working on something. And I love Black Thought from the Roots. They are two of my favorites because they are so knowledgeable about music.
Will we see you out on any touring dates in support of 'Pieces of Me'?
If I get through one date that's great for me [laughs]. But I do know in the fall I will definitely have a tour. We are working on it now. This summer, I'm definitely doing some dates. But we don't want to do too much until the fall happens because we want people to get familiar with the album on their own. There's going to be a lot of promo. The fans can follow me on Twitter, Facebook and Ledisi.com.
Who knew you were the online guru?
[Laughs] Yes, I'm a social bug. I love talking to people.


Watch Ledisi's 'Pieces Of Me'