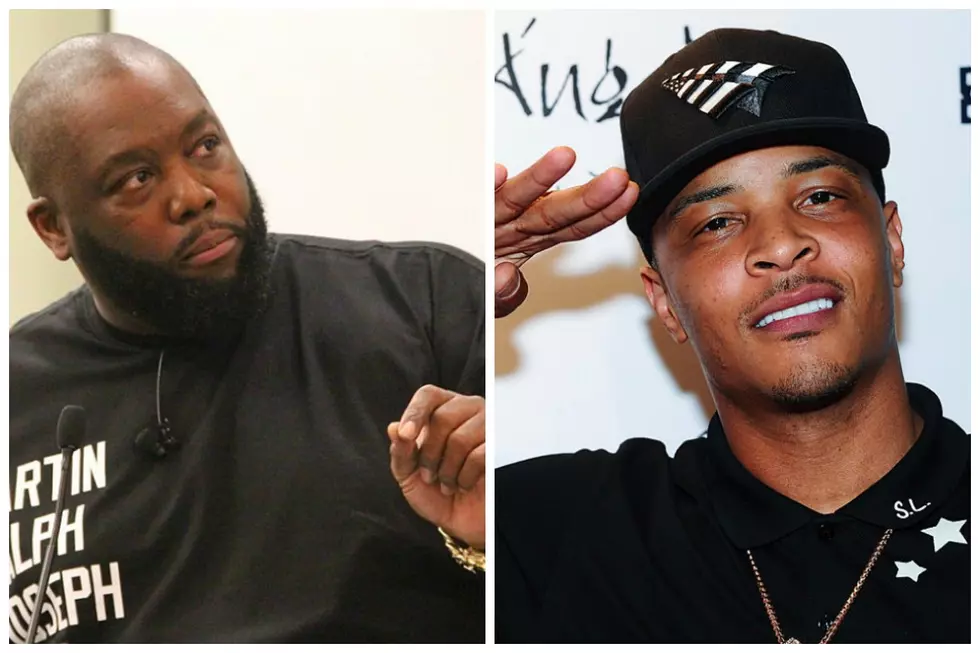 Killer Mike and T.I. Join Atlanta Mayor's Transition Team
Mike Jordan, The Boombox; Rommel Demano, Getty Images
Killer Mike and T.I. have long been connected to Atlanta's political scene, and now they've been picked to be a part of newly elected mayor, Keisha Lance Bottoms', transition team, WSBTV reports.
On Thursday, Bottoms announced Tip and Mike as part of the 38-member team. Also on the team are the CEO and Chairman of UPS, the CEO of Delta Airlines Inc., an APS school board member, Senator Jason Carter,  Ron Clark from the Ron Clark Academy and Raphael Warnock from the historic Ebenezer Baptist Church.
As aforementioned, T.I. and Killer Mike have both long been active in Atlanta's social justice and civic scenes, speaking on panels, attending rallies and sitting in on school board meetings. During Bottoms' mayoral run-off, Mike and Tip were both vocal supporters. Mike, who has his own day in Atlanta, delivered a rousing speech days ahead of the election.
"I really want them to come with fresh ideas, and bring to me their recommendation for best practices for the city of Atlanta," Bottoms said of her team. "To make sure we attract the best talent in the city and we are forward thinking and not just worried about the issues we are facing today but build a team that can project out for many years in the city,"
25 Striking Hip-Hop Album Covers That Will Make You Appreciate a Rapper's Creative Side