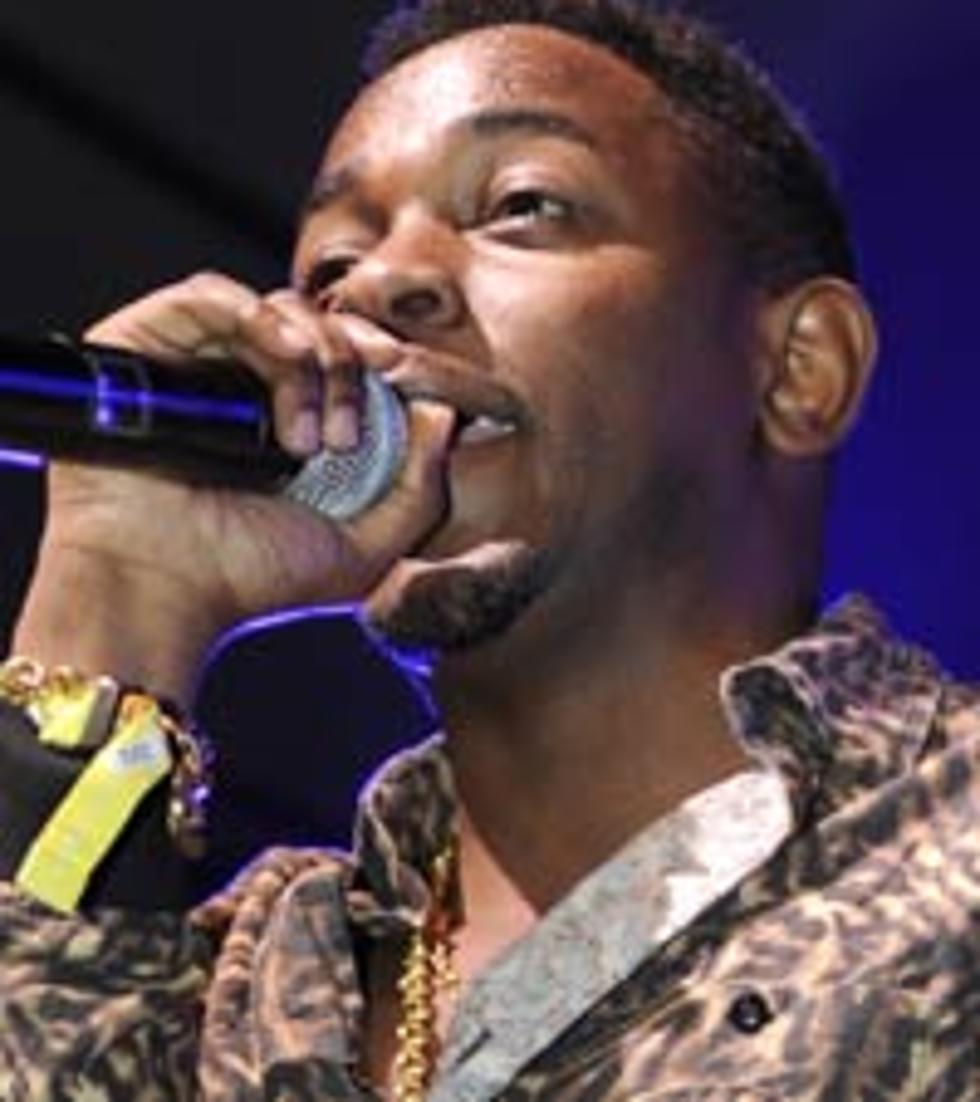 Kendrick Lamar, Bonnaroo 2012: Rapper Brings Danny Brown Onstage, Talks 'F— Your Ethnicity' Line
Getty Images
MANCHESTER, Tenn. (AP) - Everyone loves Kendrick Lamar - from the toughest customers in Compton to the crunchiest fans at the Bonnaroo Music & Arts Festival.
With a hard-as-nails flow and a socially conscious message, the rising star has proven he fits in anywhere. Crowned the next big thing by Dr. Dre and Snoop Dogg, he also moves comfortably in the tie-dyed world he encountered Thursday on his first visit to the festival.
"I think it just comes from me being myself and not being scared of being myself," Lamar said of his universal appeal. "When I talk about certain things, it's something that I want to do and I want to talk about. So when I talk about the streets or I talk about the system or I talk about life in general, all that stuff makes up me. And it comes across in how people here. They feel it because they know it's organic, you know?"
Lamar spoke with The Associated Press in his dressing room minutes before his highly anticipated set that capped what amounted to a new faces of rap segment at Bonnaroo. Detroit's Danny Brown started the run, followed by Alabama's Yelawolf, who paid tribute to The Beastie Boys' Adam "MCA" Yauch, who died of cancer last month, with a medley of hits, including "Brass Monkey" and "(You Gotta) Fight For Your Right (To Party)." Brown returned to the stage to join Lamar for an encore at the end of the night.
That run of some of hip-hop's most hyped newcomers fit with Lamar's message of acceptance, one he's been spreading since the start and perfected with his last album, "Section.80."
"It definitely is a goal to have as many people listen to the music as possible, not just my own backyard cause I'm from Compton," Lamar said. "I want to have people over in Amsterdam to be able to relate to where I come from. I want the world to be listening to this music because I feel like it's the best music has to offer in the business. As much people as possible. When I say '(expletive) your ethnicity' in the intro to 'Section.80,' I really mean that. I don't care where you from, your creed or your color, you're going to enjoy this music and you're going to relate to it."
That was the case at Bonnaroo, where the crowd finished Lamar's verses on most songs. A musky smoke cloud billowed into the air as he performed his latest single, "The Recipe," and ode to the best things about Los Angeles that features Dr. Dre. The song's chorus of "women, weed and weather" fit the night's vibe perfectly as girls in bikini tops waved joints in the air to DJ MixedbyAli's beats during unseasonably cool weather than never got out of the 80s.
With Lamar's set out of the way, he can now return his attention to his much-discussed new album, "Good Kid in a Mad City." He doesn't have a release date yet but said he's been staying tight with his Black Hippy collective of friends despite his move to a major label.
And perhaps someday soon, we'll get to hear his contributions to Dre's long-anticipated "Detox." Lamar spent nine days with his idol, something he spent much of his life day-dreaming about.
"Ah man, crazy," Lamar said. "I'm a firm believer when you throw something in the universe, it comes back full circle depending on how much you think about it. I used to always think about these legends in the game, so when it finally hit to reality, I can always just imagine all them times I said I want to be amongst the elite and be acknowledged by the elite. Because once they acknowledge you then you know for sure they like you."
"Copyright 2012 The Associated Press. The information contained in the AP news report may not be published, broadcast, rewritten or otherwise distributed without the prior written authority of The Associated Press. Active hyperlinks have been inserted by AOL."