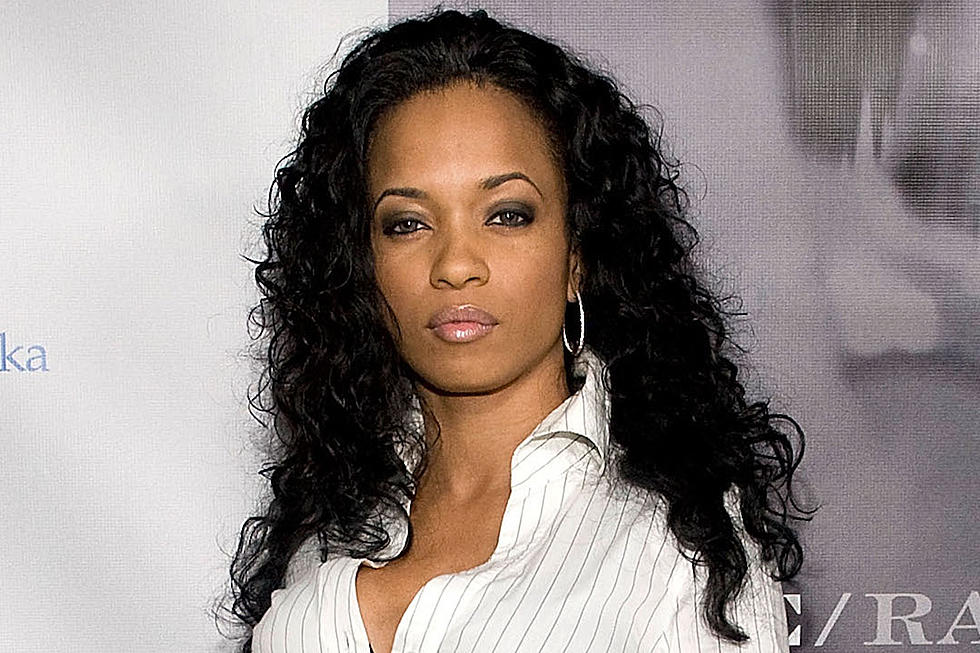 What Ever Happened to Karrine 'Superhead' Steffans?
Charley Gallay, Getty Images
Hip-hop is often criticized for being oversexualized, with lyrics that are viewed as misogynistic and leading ladies in music videos cast only as objects in a male-gaze fantasy. In the late '90s and early 2000s, hip-hop video models were often showcased as voiceless partiers, but behind the scenes, hip-hop fans had no clue what happened after the director yelled cut.
That all changed in 2005 when video vixen Karrine Steffans released her memoir, Confessions of a Video Vixen, and opened Pandora's box to the not so glamorous life of a hip-hop video girl.
Karrine Steffans was born in Saint Thomas, U.S. Virgin Islands and moved to Flordia when she was 10-years-old. Steffans would later move to New York City and then settle in Los Angeles in 1999. In her memoir, Confessions of a Video Vixen, Steffans talks openly about her childhood being filled with abuse and neglect. At 16, she ran away from home and began working as an exotic dancer.
It was during this time that she met, began dating, and eventually had a son by Kool G Rap. During a radio interview with Wendy Williams in 2005, Steffans openly shares her abusive experience with G Rap. She also admits that it was in this relationship that she learned how to give fellatio.
"My relationship with G is what made me know how [to give a fellatio] because he made me do it for sometimes two hours at a time." She continued, "If I did something wrong I had to perform until he was happy and that was part of the abuse that I went through."
It was her relationship with G Rap that introduced her to the world of hip-hop. In 1999, Steffans made her debut as a video model when she appeared in JAY-Z's "Hey Papi," video. She would go on to work with R.Kelly, LL Cool J, and Mystikal. On the surface, Steffans was just another video model starring in hip-hop videos. Fans of the genre had no clue that she about to drop a bomb that would change the face of hip-hop as we know it.
In her 2005 memoir, Confessions of a Video Vixen, Steffans blatantly states the names of rappers, singers, and NBA players that she not only slept with but rated in bed. JAY-Z, Dame Dash, DMX, Fred Durst, Usher, Ja Rule, Irv Gotti, and Bobby Brown were just some of the artists that were mentioned in her series of books. During a time when social media and leaked sex tapes didn't exist on the level it does today, this was the biggest leak that hip-hop had ever seen.
Steffans took her book on the road and began the conversation about the over-sexualization of video girls in hip-hop. In her no-holds-barred interviews, she openly admits to sleeping with married men in the entertainment business and spoke about the money and gifts she received from them.
After being heavily scrutinized for publicly discussing her sex life with rappers and other men in the entertainment business, Steffans had slowly moved away from the limelight.
In 2015, Steffans remerged and was interviewed by VLAD TV, during the interview she breaks down how she got her nickname, "Superhead." Steffans also questioned why so many people were offended by the men she dated and her openness with her sex life.
"When I'm having sex with a man, he's having sex with me. We're having the same fucking sex, so why am I the dirty person here?" She continued, "And then I realized something very powerful if I'm seen with my local postman and he's my guy no one's mad at that. If I'm seen with Wayne or someone else, I'm a whore."
So, what has Karrine Steffans been up to lately?
In 2008, Steffans started her own publishing imprint, Steffans Publishing, she continues to write and has published nine books in total. In 2016, actor Columbus Short released a video entitled "50 Shades," where he introduced Steffans as his wife.
These days Steffans no longer goes by the name "Superhead." She is now teaching people how to write their own memoirs. Using her members only site, The Gorgeous Girl's Guide, she offers services in personal branding, manuscript completion, and decor. If you follow her on social media, you realize early on that her posts are mostly about healthy eating and self-care.
While the start of her writing and teaching career may have been unconventional, Steffans continues to successfully blaze her own trail and play by her own rules.