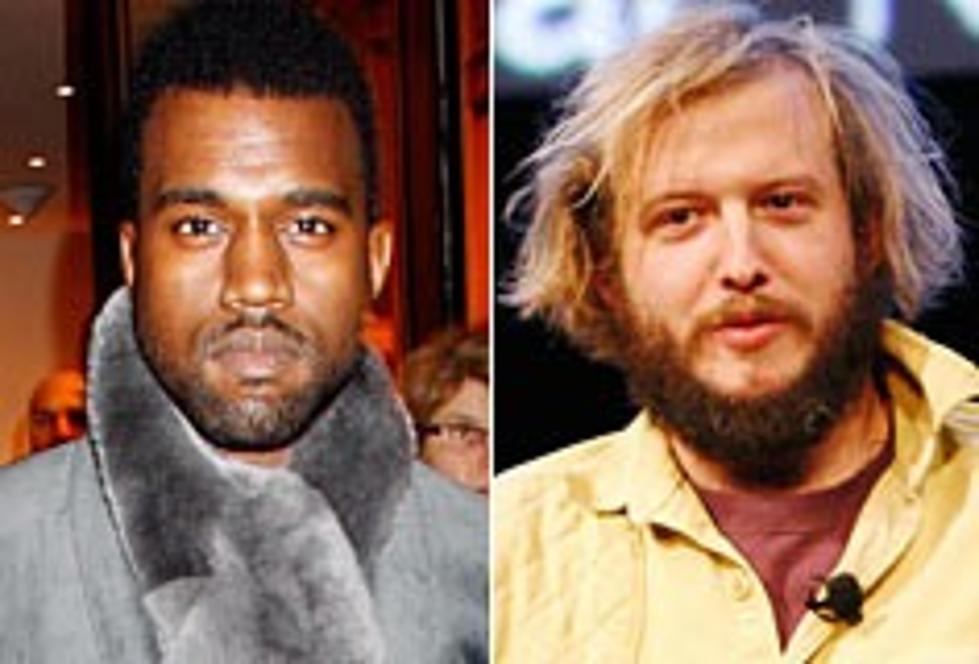 Kanye West Teams With Bon Iver for 'Lost in the World'
Getty Images (2)
Kanye West is coming back hard. In addition to dropping the Beyonce-assisted single 'See Me Now' on New York's Hot 97 Wednesday and playing a secret NYC show featuring John Legend on keys Thursday night, Yeezy has enlisted indie singer-songwriter Justin Vernon aka Bon Iver for his '808s and Heartbreak' follow-up.
Vernon, according to Rolling Stone, appears on the new track 'Lost in the World.' Kanye flew the soft, crooning singer, who also hails from the Midwest, to his Hawaii studio after Ed Banger Records boss Pedro Winter played him the experimental, Auto-Tune track 'Woods,' off Bon Iver's 'Blood Bank EP.'
"I called [Vernon] and we ended up becoming like really good friends, playing basketball together everyday, and going into the back studio and just record his parts," West told Rolling Stone. "He's similar to me, like where he just does shit just so people would be like, 'Oh shit how did you do that? How did that happen?' He's just a really cool guy to be around."
Kanye keeps dropping appetizers to his forthcoming album, scheduled for a November 16 release. A remix to 'Power' featuring Jay-Z is reportedly dropping in the near future.